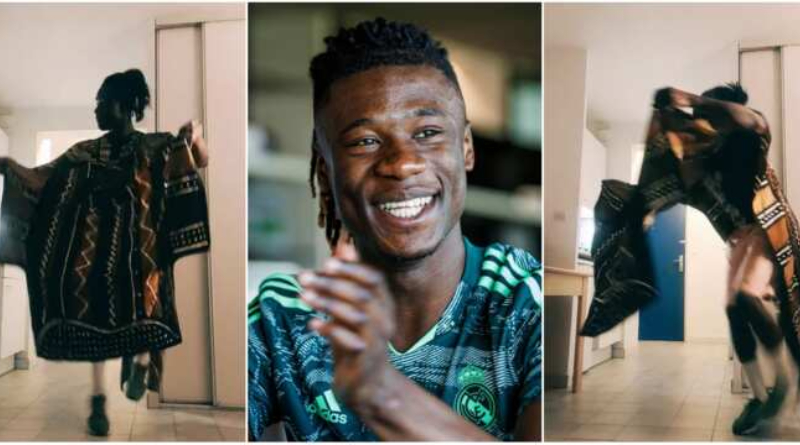 Real Madrid footballer Camavinga, in a TikTok video, did a popular Ghanaian dance from the northern region
In a viral TikTok video, Real Madrid footballer Camavinga demonstrated his respect for Ghanaian tradition by engaging in a well-known dance from the Northern Region. The gifted athlete won over Ghanaians and admirers all around the world with his deft performance of the folk dance.
Camavinga enthusiastically embraced the cultural dance while wearing an excellent traditional dress, demonstrating his love and admiration for Ghana's rich heritage. The video soon acquired popularity and caught Ghanaians' attention.
Ghanaians from both home and abroad flocked to the video's comment section to express their awe and amazement. The sophisticated dance steps Camavinga was able to execute with such grace and vigor captured the attention of many.
Given his amazing rendition of the dance, some even humorously questioned whether he was of Ghanaian descent. The dance, which is from Ghana's Northern Region, is extremely important in Ghanaian culture. It is frequently done during festive events, get-togethers, and festivities.