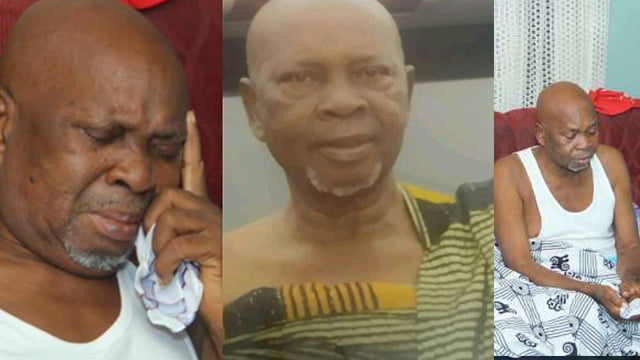 After losing one of our music Legends Nana Ampadu, another Veteran Kumawood actor, King Aboagye Brenya has reportedly dead.
Aboagye Brenya's dead was made known in a recent post made on social media by now of the best and trusted television station in Ghana, UTV.
United Television's post didn't state the real cause of his death but Ghnewslive.com is still diving into the matter and bring you whatever details we get.
The veteran actor was not long ago reportedly ill, and he was on the news was all about last his friends and other Kumawood movie industry personalities playing him a wonderful visit, they did well to make a resounding donation to him as well.
Aboagye Brenya's death a is really a big loss for the Kumawood movie industry considering the fact that the industry has seen the death of some legends this year including Agya Manu, Kofi Laing (Kohw3), and Asuo Tano.
Aboagye Brenya really entertained Ghanaians with his talent and he was featured in almost all the best Kumawood movies back in the day as he played a role mostly as an elder in the village.
His death was officially confirmed by the president of the Film Producers Association of Ghana, James Aboagye.
Read Also >> Katawere Was Once A Living Legend, Something You Should Know About Him [Read More]