Ghanaian movie star Van Vicker, has graduated as a professional in the field of Master of Arts in Communications only a year after securing a degree in July 2021.
This is a significant accomplishment for the award winning movie star since it took him 26 years to attain enrollment in a university after completing senior high school.
In July last year, Van Vicker graduated with a degree, as well as having the esteemed title of first-class honors, best student in strategic communication, and best communications students awards enshrined to his academic superiority.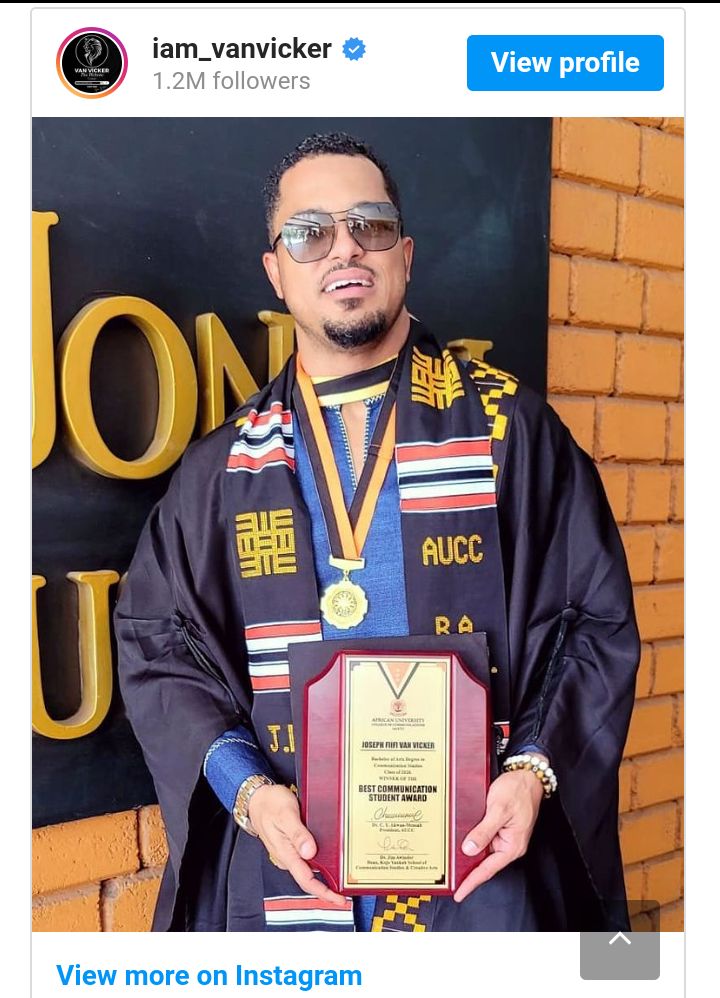 The actor ascribed his deferral in tertiary training to absence of monetary support from guardians and hinted that assuming the Free SHS implementation policy was effective during the late years of the 90s, he would have completed his academic cycle on an earlier note.
"I could not enroll at a tertiary institution in 1997 because my single mother sis not have the funds. If free SHS was available back in the day, most likely would have graduated in 2000/2001," his Instagram speech indicated.
Van Vicker has likewise shared video recordings of his graduation at the African University College of Communication (AUCC) where he attained an outstanding certification in Masters Degree in Communications Studies.