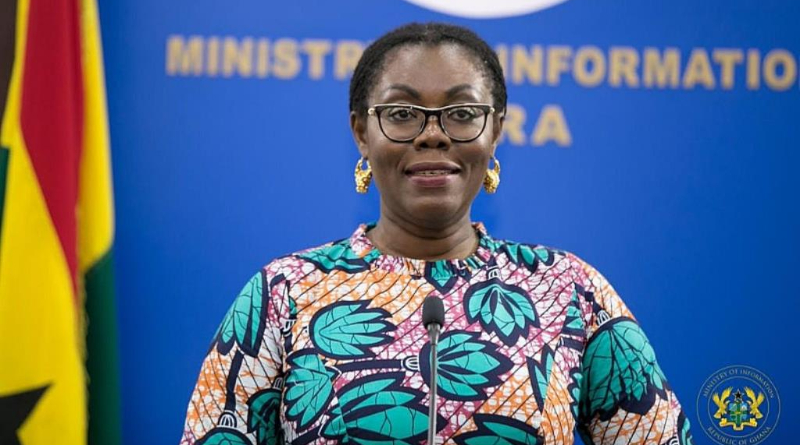 Ursula Owusu has issued a strong warning to Ghanaians who are not ready to register their sim cards because they are owing Quick loans
The Minister of Communication and Digitalization, Ursula Owusu, who doubles as the Member of Parliament for Ablekuma West, Ursula Owusu, has left a message for the Ghanaians who have borrowed from the various telecommunication companies and are indebted to them.
READ ALSO: Only brick and mortar can transform economies – Bawumia
We all know that one of the reasons why some Ghanaians are refusing to register their SIM cards is because they are owing MTN or Vodafone.
Ursula Owusu has finally reacted to this issue. She confirmed that the various service providers admitted to the facts they had at hand. According to Ursula Owusu, all those engaged in that are clearly involved in evil corruption, and their plans are to fish such people out.
"I have also been informed that some people who have obtained quick loans from their service providers have decided not to register those SIMs to avoid repaying the loans. That is evil corruption and you will be found out"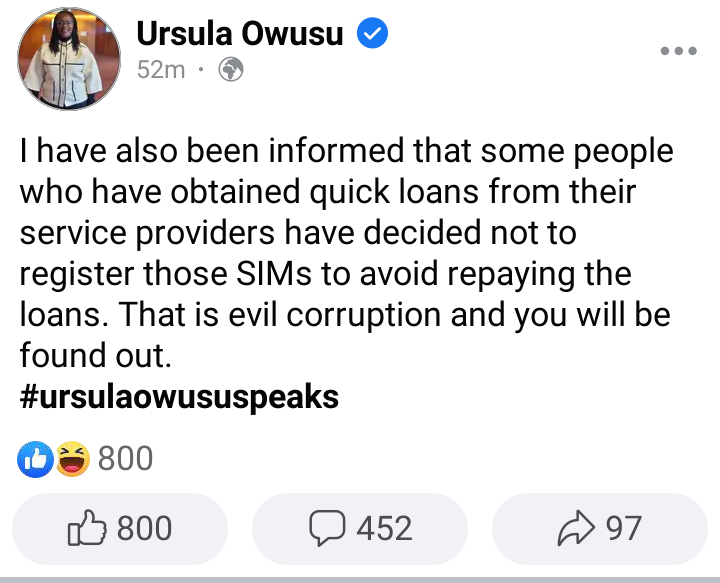 Source: www.ghnewslive.com