Nana Owusu Abayie has published an article about Shatta Wale, the was designed to make Ghanaians understand what truly defines the SM boss which ultimately dictates his volatile action.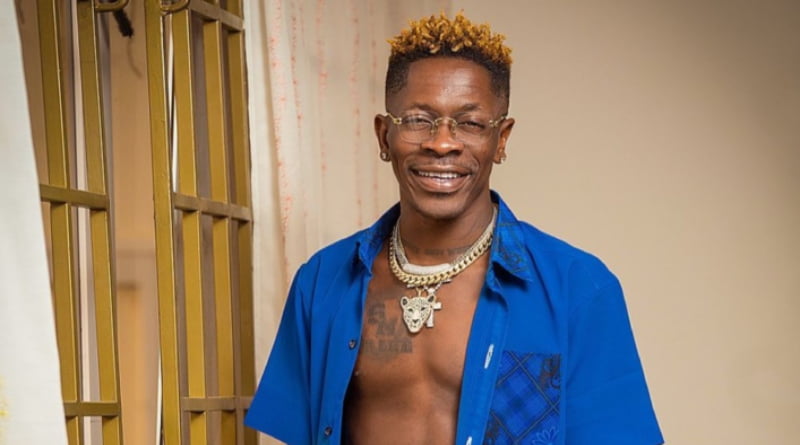 Shatta Wale has been one of the musicians in Ghana who are considered to be violet. The SM Boss revealed on social media that, Nana Owusu after completing the write-up emailed it to him directly and after finding the content heartwarming, he decided to share it online for everyone to derive the main theme of the message propagates.
Below is the article;
"Understanding Shatta Wale.
Charles Nii Amarh Mensah popularly known as Shatta Wale in the Ghanaian music industry is one character I have observed from afar for the last two years. I have zero knowledge about his type of genre of music and literally speaking music in general.
I can't sing a line of any of his hit songs to save my own life. I have come to liken him to Mr Kennedy Ohene Agyapong the member of parliament for the people of Assin central on the ticket of the NPP. Why the comparison.
For whatever it's worth, these two personalities have done very well for themselves in their various fields of endeavours but their folks in their various industries be it politics and music or a chunk of those who matter in these two circles don't want or fail to give these two gentlemen their due.
The accomplished businessman in the person of Kennedy Agyapong is often treated in the political space as someone who knows next to nothing on top of the business empire and material wealth he has been able to acquire and the struggles he has had to go through to stay wealthy. This situation, often times make him appear to brag/ boast of the things he has been able to achieve.
He often talk about the many houses he has, less talk about the type of cars he drives, the expensive fees he pays to educate his children in some of the best ivy schools in the world all these just to give you a glimpse of his successes. Shatta Wale seems to find himself exactly in the same situation in the music industry.
Let's even forget his bandana days where he couldn't make the cut in whichever genre who was practicing or doing. Fast forward to 2012 when he returned with a brand new name ShattaWale. He has since gone on to stay relevant till date. He has often stressed the long journey and sacrifices he's had to make to reach where he is at the moment.
Majority of the industry folks don't give him the needed recognition for his dedication to his course and musical career.
This I feel, puts him on the edge to want to show Ghanaians and the world at large how far and how successful he has become over the years which often leads to him citing the number of houses, projects and cars he has because of the progression in his music career as a measure of his success.
Sitting back, I tend to understand the frustration with which he reinforces these achievements in the form of acquisition of the luxury things he has or is able to afford.
Which goes to show that, to him, if you don't respect his work as an artist because of whatever reason, at least respect his progress in the things He's been able to acquire and achieve over the years doing what you don't want to recognise ( music). He may have to rub it in your faces all the time.
This is why I think Shatta Wale is who he is. These two characters are always ready to go to war irrespective of who the opponent is and trust me, there will be casualties and misfiring. Take cover so you don't take stray bullets. Their attacks knows no bounds."
SOURCE: www.ghnewslive.com