Young Ghanaian rapper, TyCuun made history last Saturday in his hometown of Shama with the launch and listening session of his debut EP, "Success Under Construction".
The event came off at the Hotel Applause and had in attendance industry players, the media, colleague artistes, town folks, family and his fans – MaayeArmy.
Speaking at the launch, TyCuun shared his grass to grace story in an emotional Q&A session as he talked about his rise, challenges and his success story thus far in these earlier years of his music career.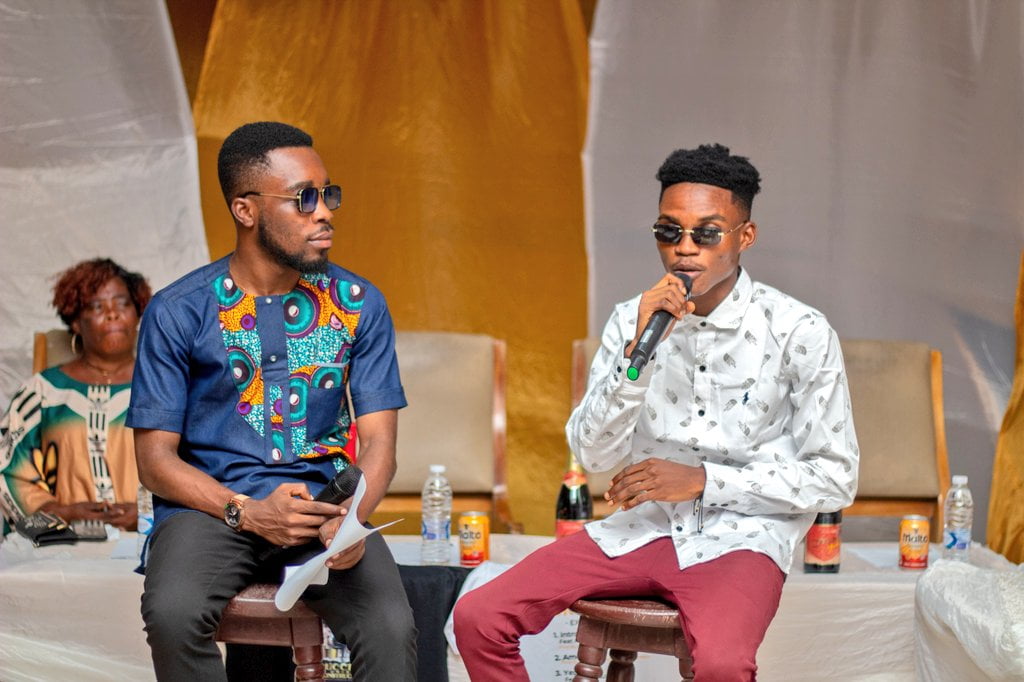 Explaining the motivation behind his latest project, TyCuun said, "this release chronicles about my life struggles with a key message of encouraging my mates that there is light at the end of the tunnel for our hustle"
"The inspiration behind this, is to bring a conscious mind into people that, no matter the struggles of life, people on the streets should remember that, there is Success Under Construction", the rapper added.
The Success Under Construction EP has been in the offing for about two (2) years now.It's a seven (7) tracked EP with four (4) featured artistes.
Five (5) different producers worked on the project and two (2) other sound engineers also contributing to make this work a success.
Aside the featured artistes, all songs were written and performed by TyCuun.
Well cooked and ready to be served. I present to y'all The Official Tracklist Of #SuccessUnderConstructionEP. Album drops this Friday, 12th November, 2021!!! Kindly share and Choose your favorite now
Track 1: Feat Alpha Ego & Kobby Kyei
Track 3: Feat DeeRill Alldae
Track 5: Feat Franklin Cobbinah
Thank You Maay3Army🙏😊❤!!!🇬🇭🌍