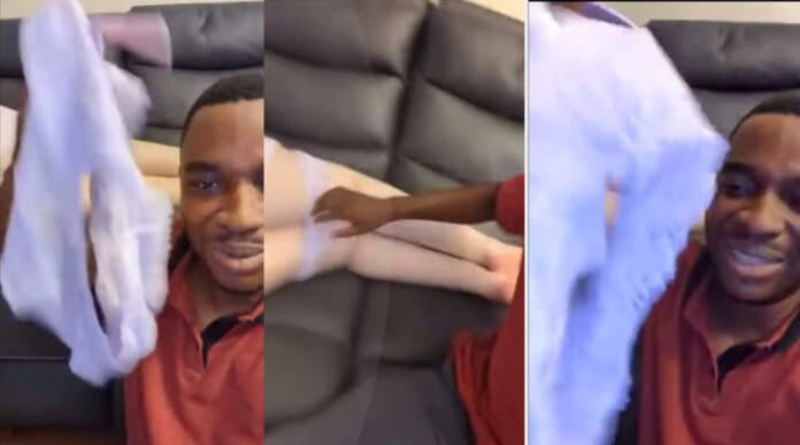 Twene Jonas has gone to the extreme by comparing Ghanaian women to American women by using their underwear as a basis.
According to Twene Jonas, Ghanaian women are not hygienic and that is evident in the decolorization of the underwear they put on.
In a viral video, the critic did not miss the opportunity to take off the undergarment of a supposed American lady, sniff it and compare it to that of a Ghanaian woman.
READ ALSO: Afia Schwarzenegger Goes Hard On Twene Jonas Again On Social Media
Twene Jonas disrespected Ghanaian women by stating that they fail to maintain the color of their pants, which is why he would choose the white lady over the local one.
"Look at these pants, it looks clean. If you check the same pantie won by a Ghanaian woman, you will be shocked at what you will see. It will definitely look different and odd, he said.
Check out the video below…
Source: www.ghnewslive.com