Some Ghanains think it is ungrateful for Setor to Reject TV3's Interview. At least They Gave Her the Exposure & Platform
Last Sunday brought a lot of excitement as Ghana's Most Beautiful came to an end. Out of 16 gorgeous ladies who started the program, 10 were evicted from the competition through votes and judges' decisions.
The remaining 6 were: Sarfoa, Akosua, Wedega, Mfodwo, Manu, and Setor. These pretty contestants have held their regions in high esteem and told the good stories of their respective regions to the best of their knowledge.
However, there has to be only one queen and apparently, after putting all the votes together, Sarfoa, the representative of the Ashanti region won the pageant. She was crowned and it is official that she is Ghana's Most Beautiful.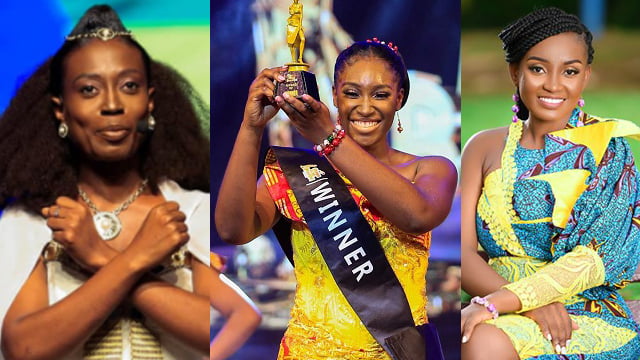 She took the crown from her immediate predecessor- Naa, who represented the Greater Accra region. Setor, the Volta region representative got infuriated by her failure to win and that was obvious from her reaction on stage.
Again, when Sarfoa was hugging all the contestants, she refused to hug Setor. What happened for that to happen is still a mystery. Perhaps some discussions might have played out backstage.
Although many Ghanaians were hoping that Wedaga or Setor should get the crown, it didn't happen.
This made the two (2) ladies exasperated. Wedaga has, however, come out to thank her followers, voters, and supporters. But Setor is still angry and she even refused to honor TV3's interview because she felt cheated.
But I feel what she did was an act of ungratefulness and immaturity. For nothing at all, TV3 gave you the exposure and opportunity to exhibit her talent. They (Media General's TV3) don't owe her anything/crown. Besides, whatever money she pushed into voting, it was made clear to all Ghanaians that it's 40% public voting and 60% judges' votes.
If it had been entirely public voting or 60% public voting, then it would've been a competition for the rich. How would that benefit the competent, qualified, and innocent proletariats in society? So, it was good that the judges had the upper hand over the whole affair. Again, her refusal was immature because she is not a child to be crying over a crown.
This is not a toy that you will show to your friends and get to lord over them. This is just a crown that is worthless if the carrier doesn't work hard to make it worthful. The good news is, Setor also has all the prestige and influence.
Today, she is known to be the medical doctor who joined Ghana's Most Beautiful and had a brilliant plan for mental health in Ghana. Therefore, noting restricts her from going ahead with her plans with the influence and numbers she has.
It was clearly infantile for her to reject the interview invitation of the people who exposed her and gave her a platform to exhibit her talents.
Read Also: GMB 2021 Judge, Dzigbordi Makes Heartwarming Statement About This Year's GMB