Here is what makes Dr. Osei Kwame Despite most of his money, just forget about other source you know.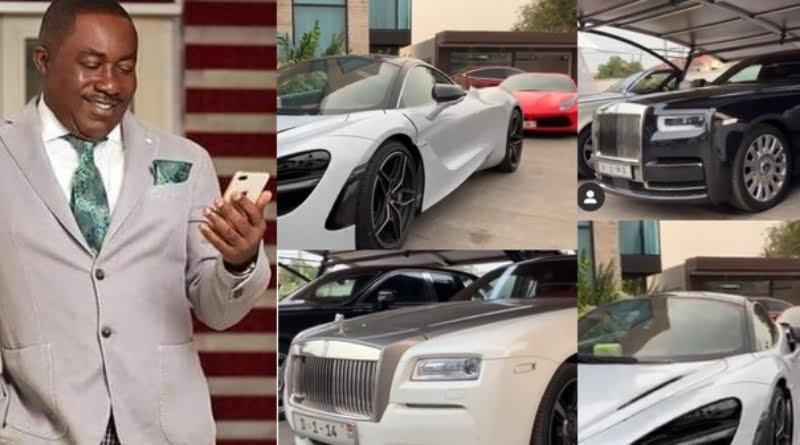 Dr. Osei Kwame Despite is one of the richest men in Ghana, he has so many companies, now let's dive into his life and know what he does. Dr. Osei Kwame Despite came into this world on the 2nd day of February 1962, he was born in Agona Wiamoase which is located in the Ashanti Region of Ghana.
Dr. Osei Kwame Despite was known as a petty trader whose major business was selling music cassettes, feeding bottles, padlocks, and other goods at Dunkwa-Offinso in the Central Region of Ghana.
He struggled for many years but he never gave up, from his village, he migrated to Lagos, Nigeria with his colleagues to search for greener pastures. In the year 1983, Despite was part of the many Ghanaian immigrants who fled due to the political tension in Nigeria, he returned to Ghana with one chainsaw in the hope to start a business with it.
Things didn't go as planned for him as a tree fell on the machine and crushed it on his first business trip killing that dream. Undeterred by this circumstance, the Ghanaian national started selling music cassettes again (a distribution company where he distributed local musicians' songs to all parts of the country) until he diversified his business.
Despite then showed his support for the local music industry which was formally declined. He saw an opportunity and created a radio station known as Peace Fm which primarily used and still uses the Akan language to broadcast its shows. This move helped him because most radio listeners preferred to listen to the 104.3 frequency than those that were broadcasting in the Queen's language. 
Despite Group of Companies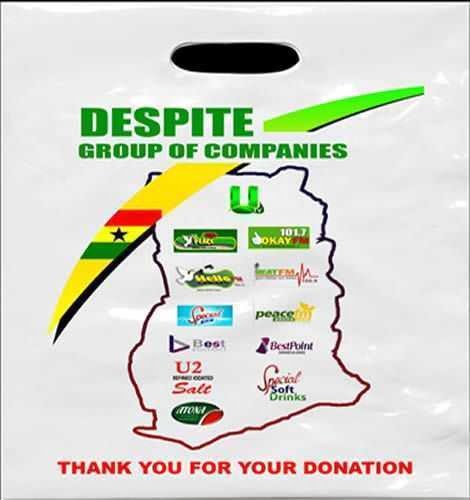 Founding Year – 1997
Founder – Dr. Osei Kwame Despite
Dr. Osei Kwame Despite is the founder and CEO of Despite Group of Companies (DGC). The company started as Despite Stores that marketed and distributed audio cassettes across the country. The business grew over the years by setting up its nowadays popular radio station – Peace FM. 
The success of Peace FM set the pace for the opening of other radio stations under the group name Despite Group of Companies (DGC). Today the DGC operates three radio stations in Accra, one in the Ashanti Region, and dozens of affiliates across the length and breadth of the country.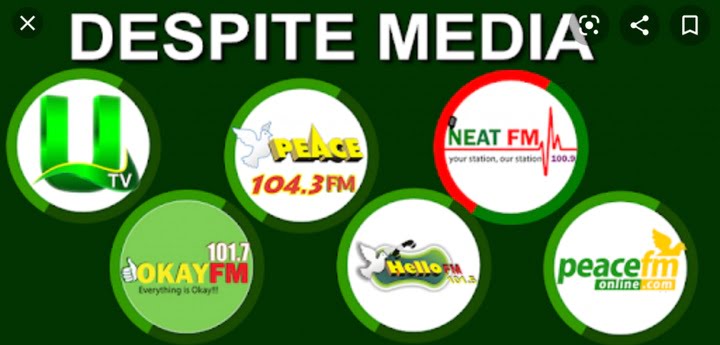 He believed that his efforts in forming the radio stations would be instrumental in educating the masses thus will play a role in ensuring that the community stayed informed and updated.
TV Outlets – United Television (UTV)
Radio Outlets – Peace FM – Frequency (MHz) 104.3
Okay FM – Frequency (MHz) 101.7
Neat FM – Frequency (MHz) 100.9
Hello FM – Frequency (MHz) 101.5
Online Outlets – peacefmonline.com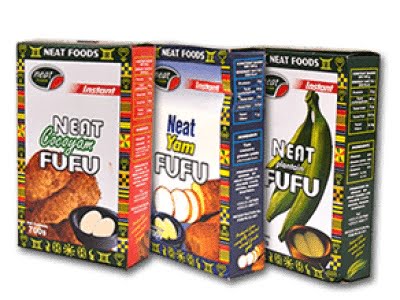 Dr. Osei Kwame Despite owns Neat Foods Company Limited which produces and markets NEAT Fufu, NEAT Banku, NEAT Abenkwan, NEAT Hausa Koko, NEAT Dairy Products; and Atona Foods (Makers of This Way Chocolate Drink and This Way Motherlac and other products)
He also owns 50% shares in Despite Group's daughter company – U2 Company Limited, which runs UTV. He also operates companies in the food business.
Due to his relentless nature and his need to create more opportunities for Ghanaians, he was able to establish other businesses.
Finance – Special Investment Company Limited
Best Point Saving and Loans
Food & Beverages
Despite presently has other business interests including Neat and Atona food processing companies, distributors of a range of staple food products and dairy food products on the Ghanaian market.
Atona food production – This Way Chocolate Drink
Neat Foods Company Limited –
NEAT Fufu
NEAT Banku
NEAT Abenkwan
NEAT Hausa Koko
NEAT Diary Products
U2 Salt Limited
Special Ice Company Limited
Others – Despite stores
Affiliated Interests of the Founder
Despite also serves as a member of the Board of Directors of Best Point Savings and Loans Limited, a wholly Ghanaian-owned savings and loans company.
Executive Board
Fadda Dickson – is one of the Directors of Despite Group Limited. Fadda also doubles as the Director of Administration & Finance at the media company
Kwasi Brenya – a former General Manager of the company. Though deceased, remains one of the Directors of the company
Other Influential People
Kwame Sefa-Kayi – is the host of the morning show on Peace FM, one of the media outlets run by the company. He is one of the most decorated journalists in the country having won the Radio and Television Personality award on four consecutive occasions.
Dr. Osei Kwame Despite has been a relentless man since he was a young boy determined to make life better for himself, his family, and also his community as a whole. Never giving in to the harsh conditions life presented him with, he rose to the occasion to harness opportunities and also to create opportunities for his fellow countrymen. 
He had an honorary award degree award from a British University. He had this degree based on his entrepreneurship efforts and not based on any academic effort. He has recently been adjudged the Social Entrepreneur of the Year at the Ghana Business Awards. 
Due to his relentless nature, he keeps on preserving, creating, learning, and planning to create more jobs for the teeming youth of the country. There is no stopping for him. And to all the ones who can relate to this story, you have to bear in mind that the road to your success story is never linear. It has its ups and downs but you have to be able to stand and work to embrace your destiny.
SOURCE: www.ghnewslive.com