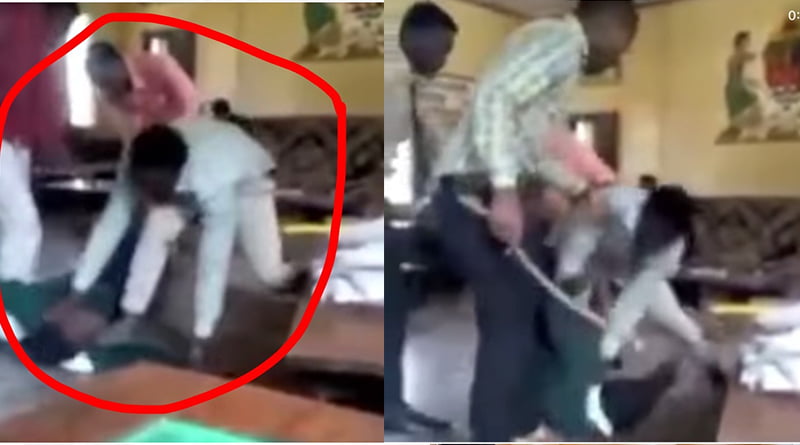 These

teachers

must be arrested for doing this, Ghanaians reacts to what he did.
Normally we advise students who go on social media to do certain things which is not right. There are many time we see students tweking, smoking and touching each other on campus which is very bad.
Teachers are responsible for students academic affairs in the school that is why parent bring them to the school to acquire knowledge to become a better people in the future. Therefore when a student exhibit bad behavior on campus, the teacher has a right to correct the student but, not to the extent of beating the student mercilessly with your hand without making it known to the parents.
Read also: (Watch) Female Pastor Breastfeed Church Members With Breast Milk.
According to a sad video on social media, some teachers were caught on camera beating a student in a very bad way. In the video, you would see how the student was struggling to escape from the teachers as some hold him firm to the ground and one beat him very hard with his hand.
We know some of the students behaves wrongly, but the teachers must try their best to correct the students in a nice way.