THE DIRECTOR'S REMARK ON HOW HE GOT HIS ACTORS.
Hunting actors for movie roles can be a tough decision as the profession requires the right actors to make production a successful one. But what can be more challenging is getting A-list actors to be featured in the production and agree to be on the deal.
From the CEO of Media Afriq Studio, GODWIN LABRONZY HAYFORD, his chances of getting performers (Actors) on his new short film which is yet to be shot in Accra with the support of his course mates at NATIONAL FILM And TELEVISION INSTITUTE, made him secure great talent who are willing to make this shoot a success one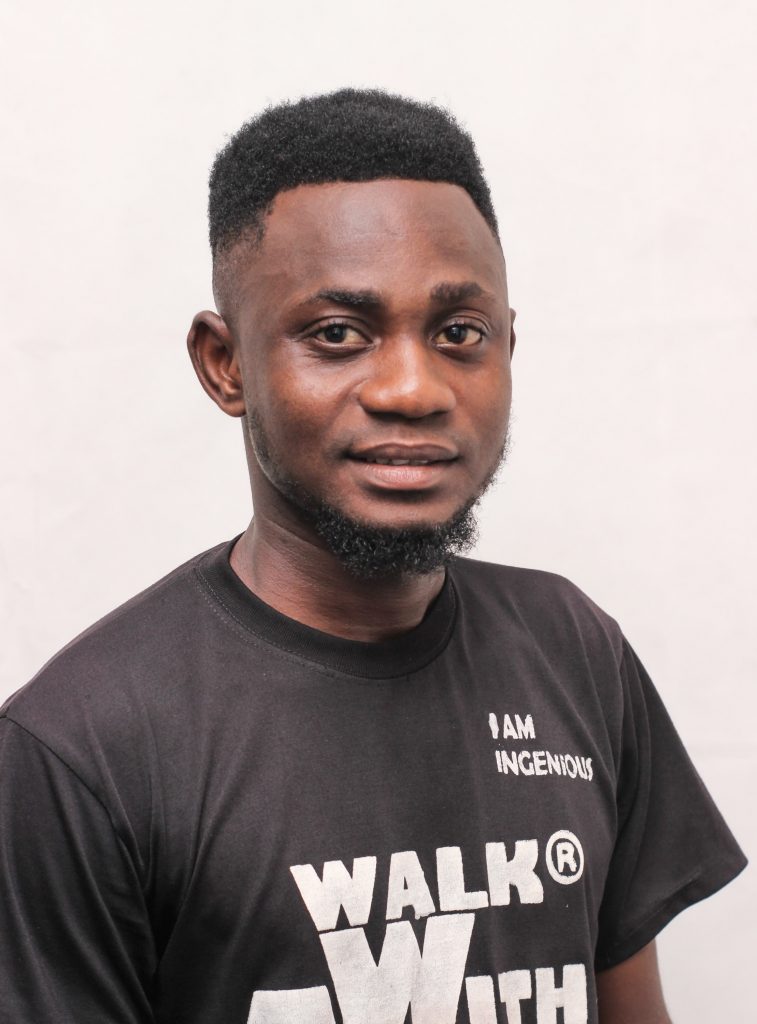 According to the director GODWIN LABRONZY HAYFORD, this particular casting wasn't easy for him to secure due to the nature of the script storyline and what he want to achieve at the end but in all he had the best Actors to play the roles.
This new short film titled THE LINE BETWEEN LOVE AND DEATH features REGGIE SPICE and SHERRIE SHEILA SAPPOR
The Movie explains the sacrifices individuals make just to be with the persons they love and care for the most and how they sell thier conscience just to be there for that particular person. This tells the story of Quajo, as he's portrayed love and affection to Adobea her wife, willing to go the extreme just to be with her.
In an interview with the director, he wants to dedicate this short Film to both the married one's and the youth out there, who are yet to get married or in an intimate relationship to know and understand the philosophy of life, why you have to live for someone.
This Production involves different Production studios with the head studio been MEDIA AFRIQ STUDIO associating with 4th Gear Studio x Chikis Films.
ABOUT THE CAST
*REGGIE SPICE* – as *QUAJO*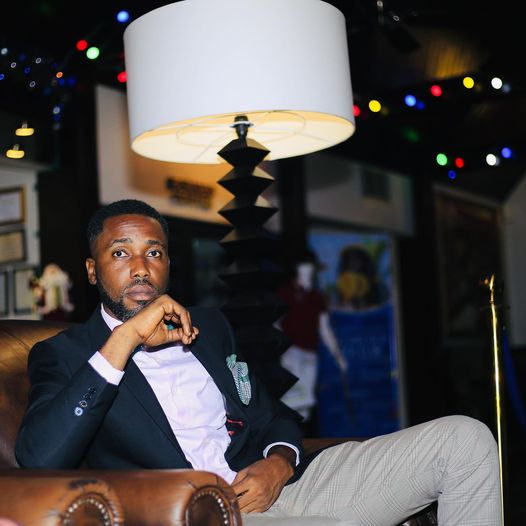 Reginald Noel Ankrah, popularly known in the showbiz circles as Reggie Spice is a Radio and Television Producer/Audiovisual editor, Voice Over Artiste, who acts and writes for leisure. He is a man of many parts and what is seen is just the tip of the iceberg.
He had his basic education at the Osu Presbyterian Preparatory and JHS, through to the Ghanatta College of Art and Design, and then to the GBC Broadcasting Training College. He is currently pursuing a Bachelor of Fine Arts in Television Production at the National Film and Television Institute (NAFTI), now a part of the University of Media, Arts and Communication.
In 2020 he wrote, produced, and acted in a Radio Drama Series called Playboy, which chronicles the escapades of a casanova, loosely called 'Playboy'. He has also written TV commercial concepts for some strong brands in the country. He had an impactful role with voiceovers on brands like MTN Protect, Royal King Crackers, Star Beer, Beast of No Nation Movie, and MozzartBet, to name a few.
Worked with Media General's Adesa Productions Limited as a Producer and Visual Editor and also on some of the flagship shows on the network such as Music Music, Date Rush, Perfect Match, Edziban, Ghana's Most Beautiful, 3Tunes Entertainment Show, and Showbiz360 with Giovani Caleb.
He starred in several stage plays which include, Trial of Jesus Christ (Theatre Mirrors), Dinner for promotion and Medicine For Love (Both by April Communications). Also in the Hollywood TV series 40 & Single and many more.
Some of the notable Television commercials include but are not limited to Banker to Banker (National Lotteries) Vectorpes (Zoomlion), Killit Insecticide, Dolait Yoghurt, BIMA Health Insurance, Mozzart Bet (Betting Company). UMB Speedapp, 'Kaalu' a campaign again open defecation by the government of Ghana and Netherlands, Kris Body Lotion.
His biggest ambition is to build a career as solid as a rock, receive laurels from his craft and leave a trill for generations yet unborn.
SHERRIE SHEILA – as *ADOBEA*
SHERRIE SHEILA SAPPOR was born in Accra, a Bachelor's degree holder in Arts from the University of Ghana – Legon. She has been in the industry since infancy, performing in drama clubs in school, and at Association International school at Airport.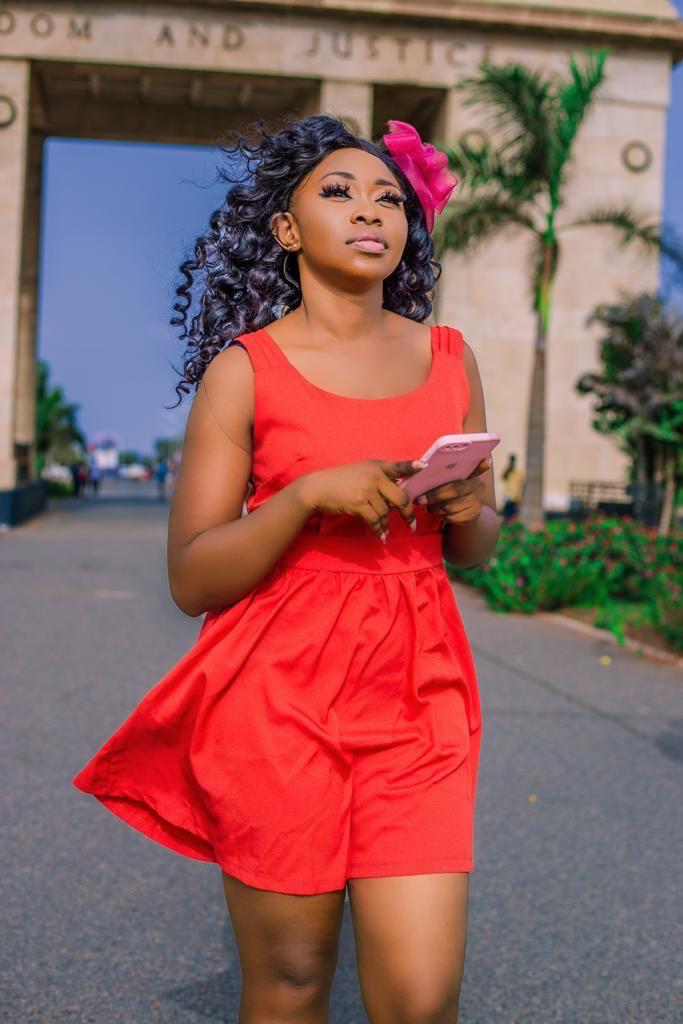 From there, she has been working with directors from the National Film and Television Institute (NAFTI ) in their final-year productions. such as (GAMES OF THE NIGHT, 2005 "EZANATOR," 2006; "Soul Collateral," 2009, and "GAZING," 2010 ) just to mention a few. had the chance to act with veteran actors such as Ziggy Netteyson, Emmanuel Armah, Adwoa Peterson, Kalsoume Sinare, and the late Psalm Adjeteyfio of blessed memory. This helped her gain more experience in her passion and career. 
She won an award as best young artist in the movie SOUL COLLATERAL at NAFTI awards night in 2010. She's featured in short skits on YouTube millennium inc channel entitled " What a driver series" And other TV series such as Agenda TV Series etc.
Recently, she joined Playwright and Director, EVANS EYRAM ADORKOR of Kritik Production on his stage play entitled " ENTANGLEMENT " where she played her first ever stage role as "Alice" as the lead cast, alongside renowned actor Adjetey Anang and other experienced actors with the likes of Reggie Spice and others.
SOURCE: www.ghnewslive.com