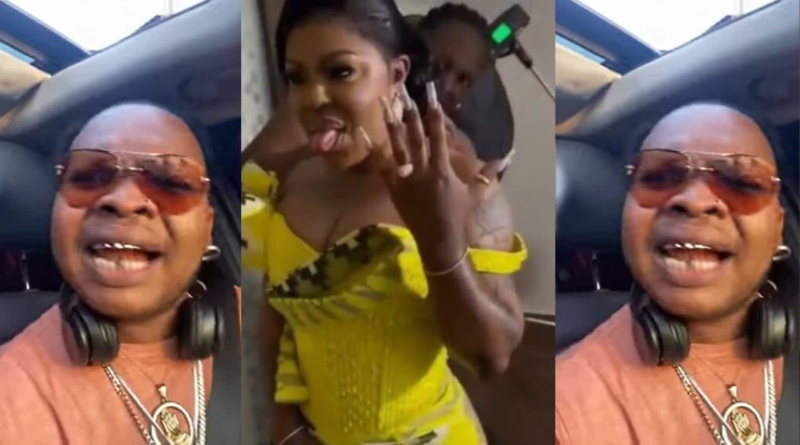 The internet has been ravaged once more by Nana Tornado, who first revealed to Ghanaians who Afia Schwar's new spouse is.
Recall that Nana Tornado 'revealed' Afia Schwar's use of extortion to get her new husband to marry her and her manipulation of him to give her his first wife's Toyota Prada yesterday (Afia Schwar).
Afia Schwar allegedly used juju and the command to "Do As I Say" on the chief since there is no way the highly respected guy would have wed her with his clear eyes, as Nana Tornado claims in the video.
READ ALSO: Afia Schwarzenegger Issues An Apology To The Court
Nana Tornado claims that Afia Schwar secretly scrolled through the chief's phone during one of their bedroom sessions to obtain this very sensitive information, which will damage the chief's reputation if it is revealed online.
The Chief was reassured not to worry by Afia Schwar's best friend, who has since turned into her sworn enemy, that he can save him from the mother of twins' jaws if he contacts him.
Additionally, he vowed to do everything in his power to ensure that Afia Schwr gives the chief's first wife her Toyota Prada back because she is the legitimate owner of the vehicle.
Meanwhile, the chief has been summoned by his elders for questioning because his marriage to Afia Scwhar is considered a grave abomination.
Source: Ghnewslive.com