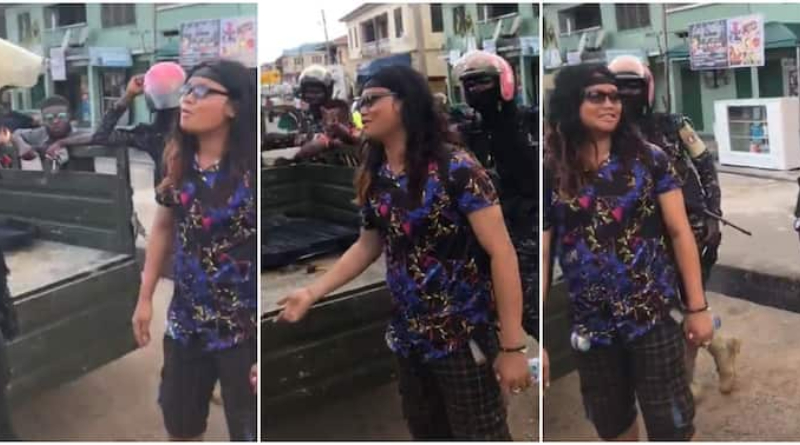 Nana Ama McBrown: On social media, a young man who identifies as Korean has made people giggle.
The man, who bore an uncanny likeness to renowned actress Nana Ama McBrown, was stopped on the streets by Ghanaian cops and requested to show his Ghana ID.
The young man began speaking in thick Twi, which surprised the officers and led them to believe he was Ghanaian. In a lighthearted tone, he denied being Ghanaian and threatened to take him to court if they suspected he was lying.
The interaction was hilarious, as the witty man had numerous exchanges with the cops that caused them to laugh out.
The Korean man resembled Nana Ama due to his long hair, black shades, great skin tone, and facial structure. The amusing video elicited humorous remarks on social media.
The Kremlin said: Wow this guy really looks like Nana Ama McBrown
BeautyLucia123 wrote: I really like you ,you are so funny let me be going made a funny comment: Me saf wey them born me here anor get Ghana card make them deport me I beg
Afidzata01 was also impressed by him: He is so funny behaving just as a Ghanaian boy
SOURCE: www.ghnewslive.com