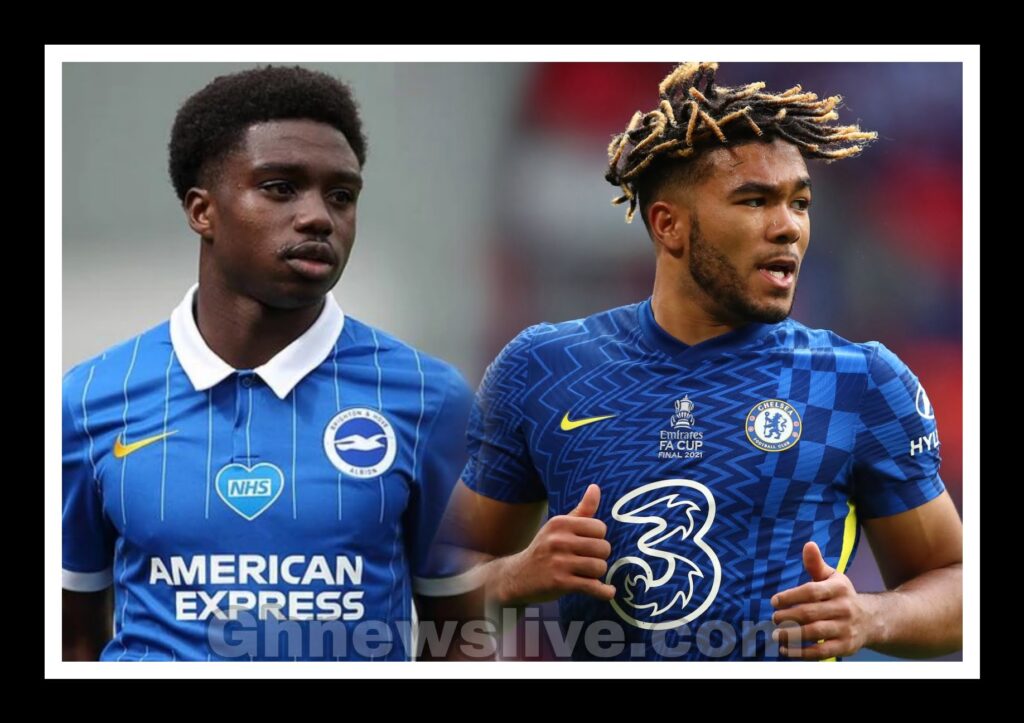 Tariq Lamptey compares with Chelsea's Reece James
Atta Poku is one of the popular sports journalists in Ghana, he is widely known for sharing his knowledge and ideas about football in Ghana and beyond, he recently said on Ghana's popular sports show on Wontumi tv and siad, he thinks Tariq Lamptey would be a better player than Reece James if Tariq had the same physique like James.
Atta Poku believes Chelsea have the best academy in England now "For me Chelsea have the best academy in England. They produce players that can play at the highest level" he said on #WontumiSports on Thursday.
He thinks that, The only thing James has over Lamptey is their body form.
"This might sound controversial but the only difference between Tariq Lamptey and Reece James is their body physique. If Brighton's Lamptey had the same body structure like Reece James, Lamtey would be a better player than Chelsea's James" PapaPoku said.
✍ A product of Chelsea's famous Cobham academy, Tariq Lamptey left Chelsea in 2020 in search of first team football. And at Brighton he has found it.
Reece James establishing himself at Stamford Bridge, Lamptey was never likely to make it into the first team so he (Tariq Lamptey) moved to Brighton.
Standing at just 1.6m tall, he is one of the shortest players in the premier league so he often loses aerial battles but more makes up for it with his quick recovery speed.
PapaPoku believes "Tariq is more rapid going forward more than James. He had to move from Chelsea not because Chelsea did not want him but his time was due and in today's football, coaches prefer players who have body form"
"Tariq Lamptey is a good player but due to his body form,Jame will always come first."