Epic Ghanaian football legend, Sulley Muntari, has unveiled in a new interview, the reason why he opted out to prolong his agreement deal with the Phobians, in light of his assisting efforts made to uplift Accra Hearts of Oak with winning the FA Cup, and empowering the team to pass qualification standards for the 2022-2023 CAF Confederations Cup.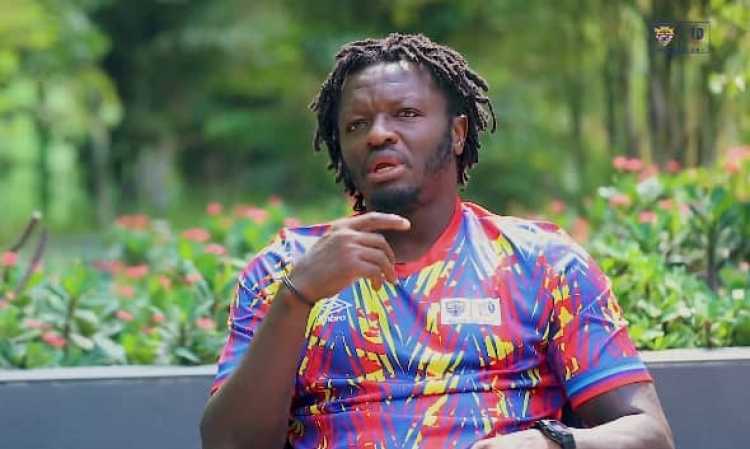 The half year agreement deal with Hearts of Oak, came to an end after further contractual deliberation processes failed to be established under proper measures. The previous AC Milan and Inter Milan player has finally uncovered the reasoning aptitude for his choice to step down as a player for Hearts of Oak, by disengaging future contract deals with the club.
Based on his free thinking explanation, he said he made specific suggestions in accordance to reinforcing the team for their African mission endeavor, yet his pragmatic attempts weren't taken to heart, as they were disregarded. Adding on further, the striker said that by him not prepared to sabotage his credibility, he took a step out of the team.
Sharing his thoughts during a sit down talk session with Dan Kwaku Yeboah, Sulley Muntari gave a well understood version for the reason behind his actions, as he clarified with intensified precision, as seen below;
"Yeah, I had a few talks with them (Kotoko) I spoke to some board members because I wanted to help them in Africa. (But) I was with Hearts of Oak at that time. My contract had run out and I was talking with them to build a very, very strong team."
"I didn't want to go and disgrace myself in the African campaign. If you qualify for the CAF Champions League or any other CAF competition or even Europe, you prepare for that. You augment the squad that you qualified with some good players and build the team."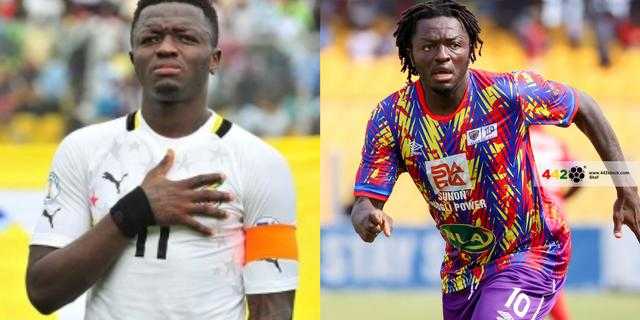 "So I was talking with Hearts to build the team but the management had different ideas. And if someone has a different idea, although you tell them to do stuff, if they don't want to do it, you don't push it. I'll tell you the truth, I didn't want to go and disgrace myself."
"And I know I've really worked hard in terms of football, so for me to come and let some little things wipe all the work that I've done, no. I won't do it, no. So I was talking with Kotoko about the same (thing)," he explained.
He elucidated that his endeavor to join Kotoko was not on the grounds of Hearts' negligent act of disapproval with respect to his proposed concept.
Detailing this fact into specifics, he went ahead and said, "It is not because Hearts didn't do as I said that's why I wanted to go to Kotoko, no. But even if it's second division, it's the same mentality I would come up with, so you can build a strong team. Because the moment you build a strong team, the following year you can sell two or three players then you get money then you build the team again. Most of the teams we played in Europe that's what they do."