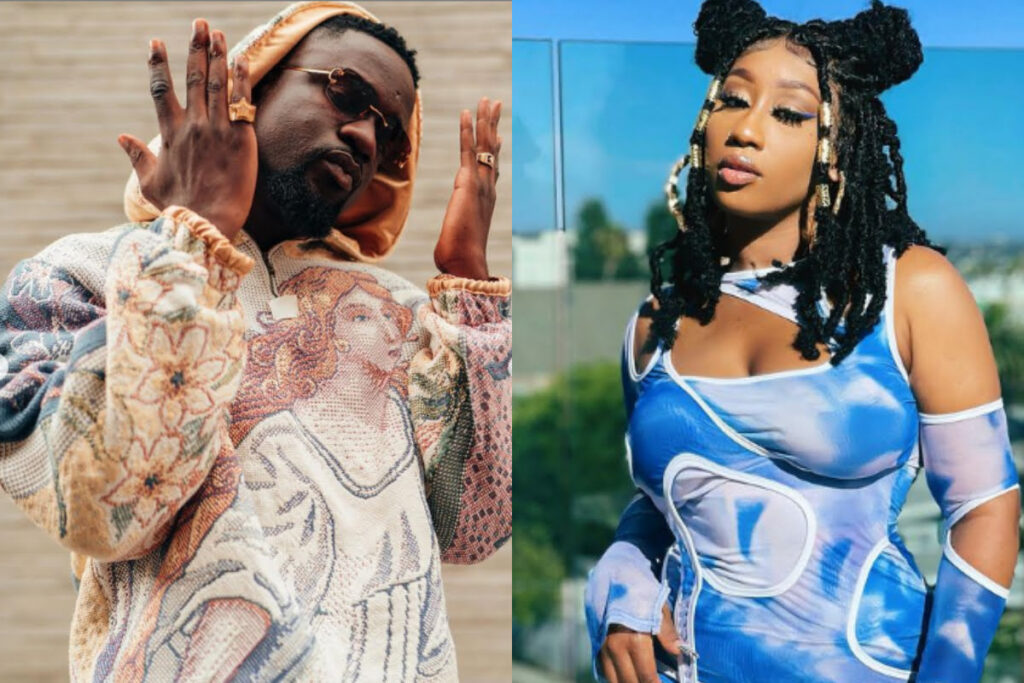 A Popular Kenyan Singer, Victoria Kimani has comes out to express her uncomfortability on how people call her the wife of Sarkodie though they know he is married.
Victoria Kimani is very beautiful, she has been heavily linked to Sarkodie because they frequently mention each other on social media. Many also think they are dating because of how often they work together or the number of times they have been on projects.
There have been many posts on social media and because of her posts on her social media pages, Netizens now refer to her as the lovely wife of Sarkodie, the best rapper in Ghana, though many of these people know perfectly well that Sarkodie is a married man.
Victoria Kimani in 2017 made it clear that Sarkodie was her type of man and she would date her if there was the chance. But her dreams of becoming Sarkodie's beloved wife were shut down as Sarkodie got married to Tracy Sarkcess, his longtime girlfriend and lover who started the journey and supported him from day one.
In Victoria's recent tweet, she denies many claims on social media of being the true wife of the Ghanaian rapper, she made her frustration seen and how she is not ok with people always trying to make her the wife of Sarkodie or paint her as the lover of the Ghanaian rapper.
SEE THIS>> Sarkodie Anticipates Gyakie's New Song Titled "Need Me"
She wrote:
Why ya'll keep calling me Sark's wife? That's a whole married man, have a lil Respect