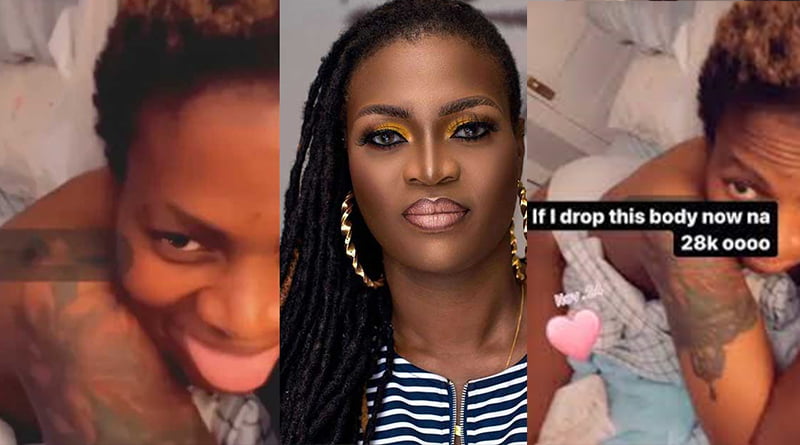 The number one

Stonebw

oy fan, Ayisha Modi has gone unclad in a new bedroom video which has got many asking questions.
Ayisha Modi as we all know to is one of the people who are very close to Stonebwoy, she has been in the news serval times this year, she was beefing Afia Schwar and other people in the entertainment industry.
Ayisha Modi has been through thick and thin with Stonebwoy for a very long time and as a result, has a strong influence on him and the decisions he makes. Their journey began when Stonebwoy was just an underground artist.
Read also: Take A Look At MzVee's Latest Post That Got A Lot Of People Talking (Video)
The Ghanaian female celebrity or socialite who is currently enjoying life in the United States of America is well known for delving into social and entertainment issues but the new video suggests there is to what we already know about her.
Ayisha Modi as I said earlier has always been known for causing confusion or diving into hot temper and fights on and off social media but while in the US has decided to give her fans and Ghanaians a taste of what is under her clothes.
Ayisha Modi was dancing sensually in the video which she captioned; "If I drop this body now na 28k oooo"