A slay queen invade the faculties of a pastor when she mounted the pulpit to offer a song ministration.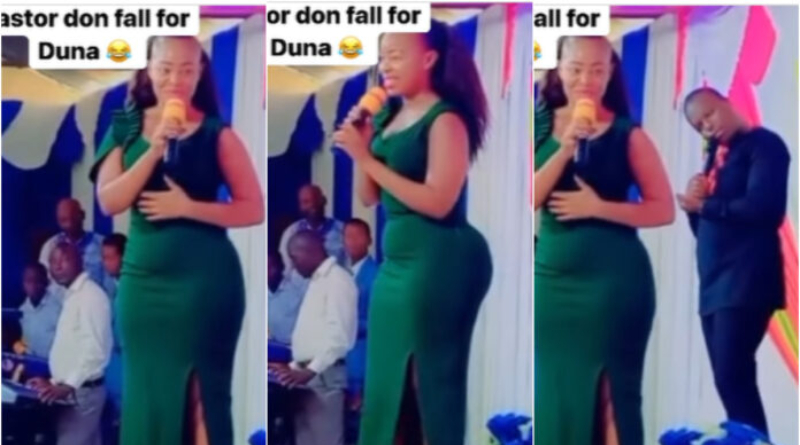 A slay Queen has been trending on social media after she was given a microphone in church. In a video making rounds on the internet, the lady while discharging her godly duties in the church had the pastor feeding his eyes with the lady protruding backside.
The video has intrigued netizens and as usual, they are making a whole fuss about which in actual fact, is not a big deal at all.
In other news; Actress Juliet Ibrahim has amazed her fans with new dance moves.
Ghanaian actress and social media influencer, Juliet Ibrahim has thrilled her fans on social media with her new dancing skill as she joins a TikTok challenge.
Let's take our minds back in a few months ago, the Ghanaian actress was seen doing leg work dance in a video that went viral for a long time.
Well, in a new development, Juliet has once again put on her dancing shoes and was captured dancing in a video.
She shared the dance video on her Instagram page and the video has since gone viral on social media, with fans mocking the actress for being a bad dancer.
Watch the video below,
SOURCE: www.ghnewslive.com