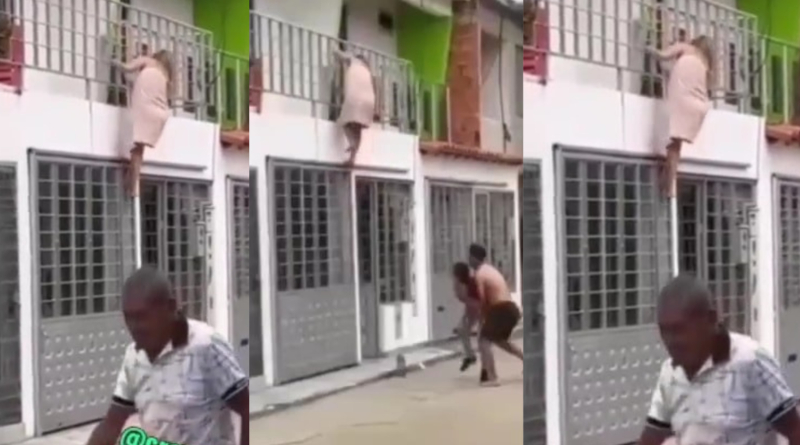 A Sidechick Jumped From Storey Building
A trending hilarious video that has gone viral on social media captures the moment A Sidechick was busted while having s.e.x with a married man inside his house.
Many ladies like dating married men and personally, I don't understand that decision. But according to what I have gathered, many dates these men simply because they have money to spend on them.
Apparently, married men take good care of their side chicks than their wives reason most ladies don't mind being in romantic affairs with husbands.
Apparently, the wife had left for work hence the husband never expected her to come home during that period reason he invited his side chick to come over.
It's believed one of the neighbors called the wife to inform her that her husband has brought another woman into their house.
She quickly rushed back home to confirm the report and to her surprise, it was true.
The angry wife tried beating the side chick but her husband rounded her up in his arms while the lady tried to escape the beatings by jumping from the story building.
Watch the video below to know more…