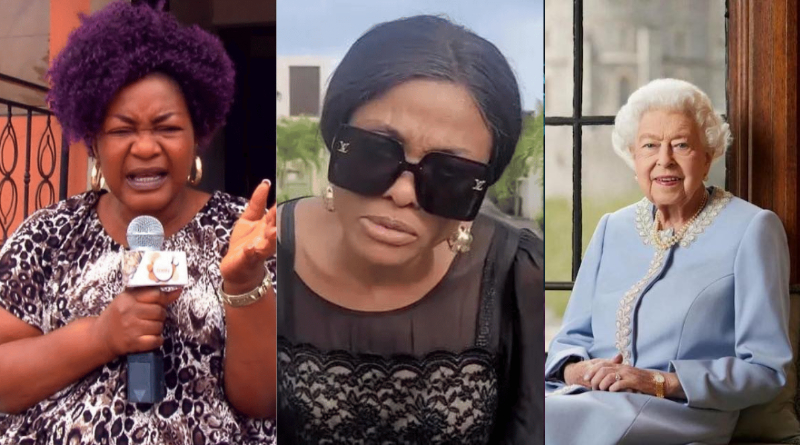 Diana Asamoah, a Ghanaian gospel singer, responded to Queen Elizabeth II's death over the weekend.
Diana Asamoah asked Otumfuo Osei Tutu II and President Akufo-Addo to plan a homage to the late Queen's burial in Ghana, which will be hosted by the Asantes.
In a Tiktok video, Diana Asamoah requested Nana Otumfuo Osei Tutu II, the monarch of the Asante Kingdom, to prepare a beautiful burial for the Queen because Asantes are well-known for their abilities to conduct respectable funerals.
READ ALSO: Christiana Awuni Shockenly Revealed How Her big butt 'weighs' Her.
Diana Asamoah claims she is well aware that the English Royal Family is unable to organize the late Queen's burial in the same way that Asantes is.
Diana Asamoah's proposal to Otumfuo infuriated many Ghanaians, who viciously insulted her online.
They chastised her for being ungenerous and requesting little items when the country faces numerous pressing issues. Christiana Awuni, a popular Kumawood actress, has joined the growing number of Ghanaians who feel Diana Asamoah has gone insane.
Enraged, Christiana Awuni expressed her displeasure with Diana Asamoah's useless plea to Otumfuo in an interview with Adepa TV.
Ghanaians are dissatisfied with Diana Asamoah's statements that defy logic, thus she encouraged her to shut her dirty lips if she has nothing sensible to say.
SOURCE: www.ghnewslive.com