Shatta Michy has requested that all concerned Ghanaians remember Shatta Wale in their supplications whenever they seek out to have a connection with God, and Shatta Wale in light of this request, has reacted by calling her out.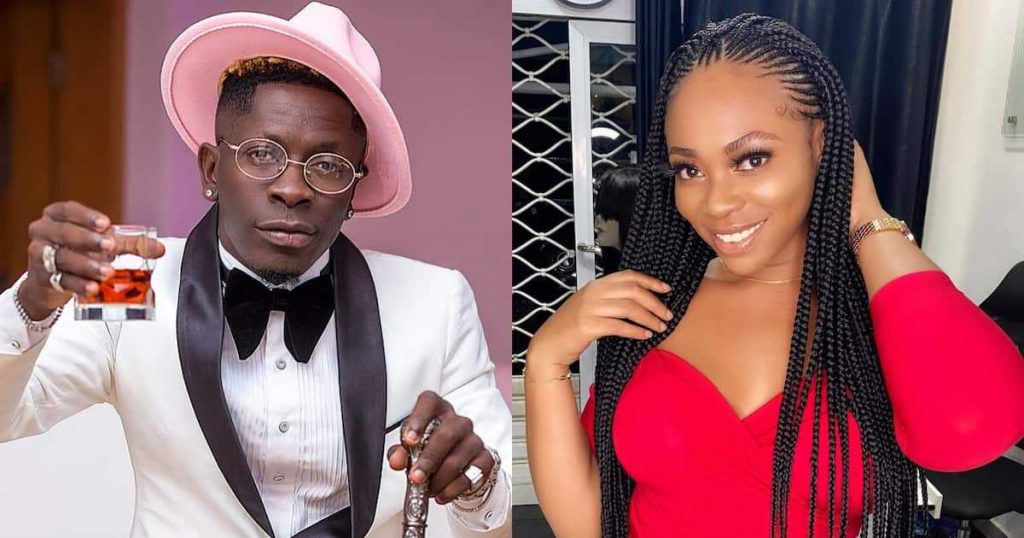 Shatta Michy, it appears, is troubled about the fact that her baby daddy might get himself ensnared because of his recent remarks on Bulldog and John Mahama.
Michy communicated stress and worry for her child and family on her Friday program via Moment TV, as a way to perhaps get ahead of any impending disaster or misfortune that may arise due to Shatta Wale's restless personality.
On that basis, she pleaded with fellow Ghanaians to kindly keep the Dancehall artiste in their thoughts and prayers.
"I would plead with Ghanaians, to support the father of my child, Shatta Wale with powerful prayers. I just pray that the revelations coming in won't bring him further problems because once he is down, it will affect me and our son. So please pray," she humbly asked.
Shatta Wale has reacted Shatta Michy's solicitation for supplication from Ghanaians by stating that her child's mother takes pleasure in pulling a prank on the country.
Shatta Wale went after Michy in a Snapchat message for not conversing with him but rather taking advantage of his name to advance her interests.
The SM leader communicated regret and lament that most of Ghanaians succumbed to Shatta Michy's ploy which seems to suggest that she really thinks of him when, in actuality, the circumstance is rather vice versa.
He viewed the rationale in her remarks as lacking, asking why she would decline to converse with him while at the same time requesting that all Ghanaians petition God on his behalf.
By responding to Michy's endeavor, Shatta Wale said;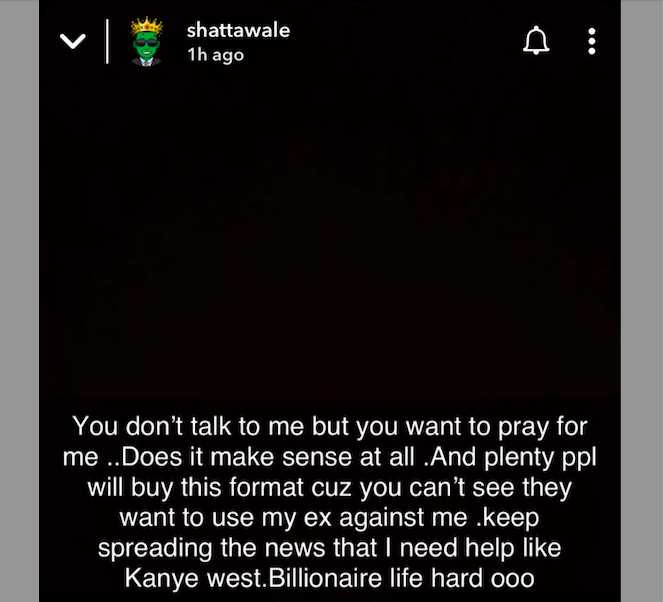 "You don't talk to me but you want to pray for me.. Does it makes sense at all. And plenty of people will fall for this format cuz you cant see they want to use my ex against me. Keep spreading the news that I need help like Kanye West. Billionaire life is hard."