The entire spectrum of social media was lighted up massively a couple of days prior, after Shatta Wale staggered his fans and the crowd during this year's edition of Rhythm on Da Run show, as he performed with Elsie Duncan-Williams, the wonderful daughter of renowned Ghanaian clergyman, Archbishop Duncan Williams.
The well coordinated show took place at the Grand Arena in Accra. Shatta Wale did everything right to ensure that the night was focused on his noteworthy personality, when he shockingly stood in front of the crowd with Elsie Duncan Williams, and performed a duet with her.
The two amazing figures thrilled fans when they played out Shatta Wale's consistently famous song 'Bulletproof', which was initially recorded with Hajia4Real.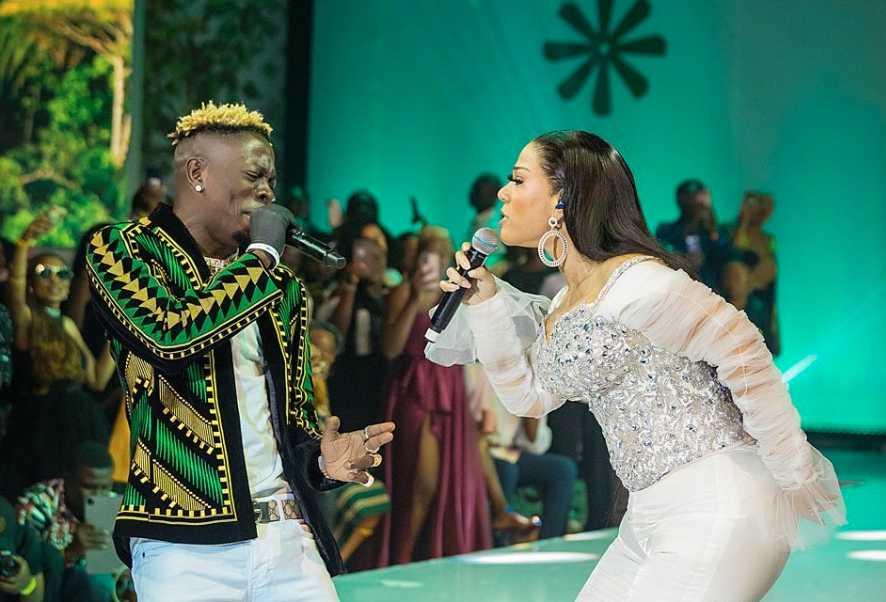 In other words, Elsie Williams assumed the part of Hajia4Real and her smooth voice in addition to her lovely character fitted impeccably with the theme of the occasion.
The video of their short show has invigorated social media users, and there is a heap of reactions centering around the video which has been shared on the web.
Following this turn of events, the Dancehall artiste has thrown a private birthday celebration for Elsie Duncan-Williams at his mansion.
A comparative video shared on social media shows the exact moment Shatta Wale hosted Elsie and a few dear companions in his home, in the midst of boisterous music and cheerful celebration.
It may be too early to start drawing unsubstantiated conclusions or making conjectures at this point, but it looks like the two distinctive personalities are off to a great start in terms of building a foundational relationship, based on either casual companionship or intimate affection.