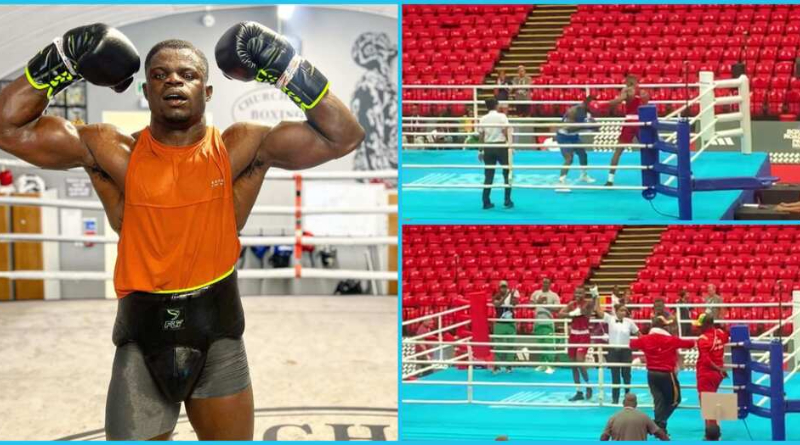 Reactions after Freezy Macbones lost to a Senegalese opponent
In the current Paris 2024 qualifiers in Dakar, Ghanaian boxer Seth Gyimah, also known as Freezy Macbones, was defeated by Senegalese competitor Seydou Konate in the middleweight (80kg) division.
This match was a key step in qualifying for the Olympic Games, which will be held in Paris next year.
However, for reasons unknown to them, a segment of Ghanaians took advantage of the opportunity to bully the Ghanaian boxer into relinquishing a move to represent the United Kingdom in order to compete for Ghana.
This latest happenings comes us to surprise to the other section who feels Ghana is not a country to die for as you'll never get their full support in wanting times.
It is worth to note that he still has the chance to qualify through Asia and Europe (play-offs arrangement) which is set to take place next year.
We wish him all the best and more grease to his elbow.