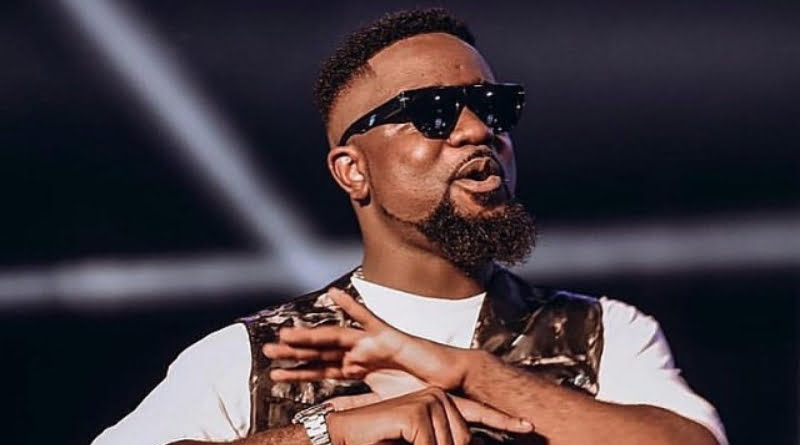 A Die Hard Fan Of

Sarkodie

Had Made It Clear That No Musician In Ghana Can Reveal His Or Her Political Affiliation And Still Be Relevant In The Game.
Read also: VIDEO: A Man Was Captured Pressing The Backside Of His Wife As A Pastor Was Seriously Praying For Them
The fanbase of Sarkodie has never betrayed him no matter what happened they stand behind him and defend him on social media unlike the other artists and their fanbase. There was so much talk about Sarkodie after Kwame A-Plus made a post about him on the rise of fuel prices and what the Ghanaian Rapper said about the same issue when Mahama was in power.
Now, Sarkodie received so many backlashes but his fanbase seems to stand with him no matter his political affiliation, one of his fans has addressed the fact the rapper manages to associate himself with political issues in the country and still maintain his relevancy in the music game without having his brand stained.
There are so many artists who have killed their careers over the years after getting involved in politics, many are still alive with their careers but have lost their relevance in the entertainment scene.
Only a few among these musicians or celebrities manage to still stay on top of their game yet the majority have had their careers tossed in the mud over their involvement in politics.
Sarkodie who is allegedly a sympathizer of the New Patriotic Party(NPP) after he gave accolades to the President of Ghana, Nana Akufo Addo in his "Happy Day" has been slammed by many for his refusal to condemn the government over their ill governance.
Now a true fan on Twitter has stated that Sarkodie happens to be the only artist in Ghana who talks about politics and still maintains his relevance in the music game.
He wrote; Sarkodie is the only musician in Ghana who can talk about Politics and still be relevant in the game. If your fav try, ein career go d!e.
See the tweet below: