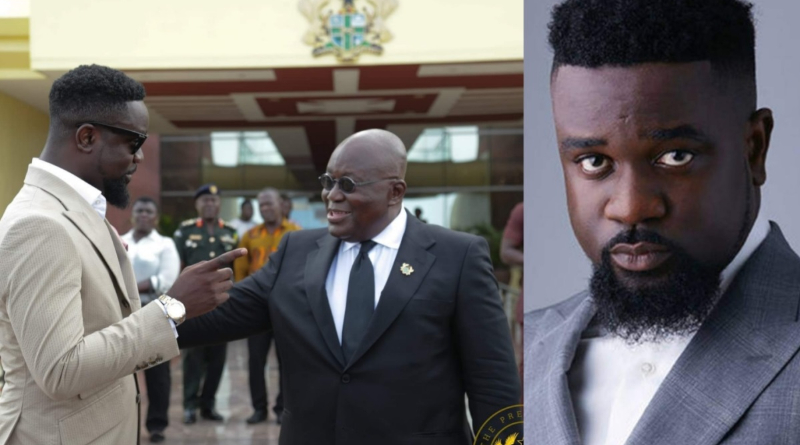 Foreigners Will Dictate To You If You Are Irresponsible – Sarkodie finally Blasts Akufo-Addo
Michael Owusu Addo, better known as Sarkodie has criticized Ghana's administration for a lack of leadership discipline, dedication, and perseverance.
According to him, Ghana has a lot of outstanding brains who have demonstrated in their own ways how they can produce something out of nothing with few resources and sustain it for a long time, and such individuals deserve to be empowered.
Sarkodie made these remarks in reaction to a video that examined why Ghana's first president, Dr. Kwame Nkrumah, was deposed.
The said video captured thoughts shared in Nkrumah's book, 'Neo-Colonialism, the Last Stage of imperialism', published in 1965 which among others, espoused that "the result of neo-colonialism is that foreign capital is used for the exploitation rather than for the development of the less developed parts of the world. Investment under neo-colonialism increases rather than decreases the gap between the rich and the poor countries of the world…"
"Neo-colonialism is based upon the principle of breaking up former large united colonial territories into a number of small non-viable States which are incapable of independent development and must rely upon the former imperial power for defence and even internal security. Their economic and financial systems are linked, as in colonial days, with those of the former colonial ruler."
In a comment on the video, Sarkodie lauded Nkrumah for his devotion and urged modern leaders to follow in his footsteps.
"Typical politicians are trained not to build anything but just to fulfill political ambitions (just win power) … About time we check the track records of the leaders we give power to. The discipline, commitment, and resilience needed in a leader cannot be overlooked.
"We have a lot of great minds in this country who have proven in their own way how they can make something out of nothing with little resources and maintain it for a long period of time. Such people deserve to be empowered.
"We can't sit on all these resources and always sit humbly in front of other foreigners (with not that much resources) asking for help. At this point we should be talking collaborations only and still maintain ownership (100%).
"When you don't want to be responsible, you should be fine with outsiders telling you what to do."
SOURCE: www.Ghnewslive.com