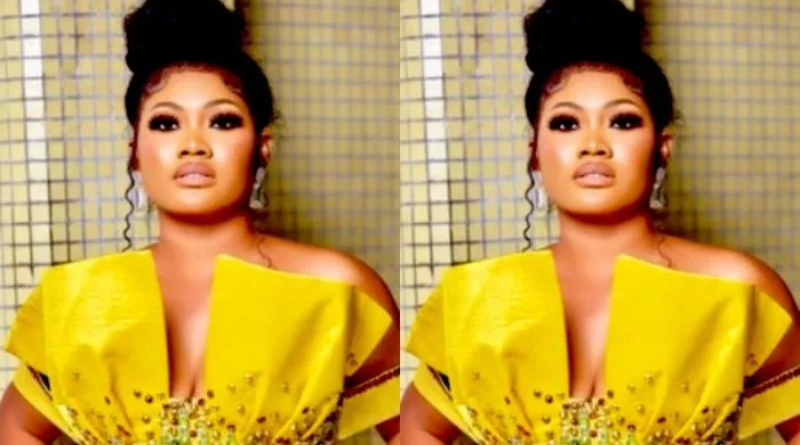 Actress Sandra Sarfo Ababio, the longtime muse of Kwadwo Nkansah Lilwin, is causing a stir on social media.
Sandra Ababio has been spotted in a new video with Princess Shyngle-style hips – but not quite the waist – and fans are in complete shock!
READ ALSO: Yaw Dabo shows the face of his girlfriend
Her huge new hips are in sharp contrast to what we've come to know and expect from the beautiful Ababio.
Fans are giving all the praise to money for giving Sandra hips that don't lie.
According to netizens, she surely visited a special doctor in Turkey or maybe elsewhere to get her new body.
Watch the video below and check some reactions underneath.
One fan wrote: "Sandra paaaa get hips now. what money cannot do does not exist in this world. God, please help me to get money"
Another added: "Turkey no I will go by all means. I have to sell my dad house "
These days, you apparently cannot be a proper celebrity in Ghana unless you visit a doctor for some work!
Even almighty McBrown has some questions surrounding her!
To look fine no be easy oo.
Source: www.ghnewslive.com