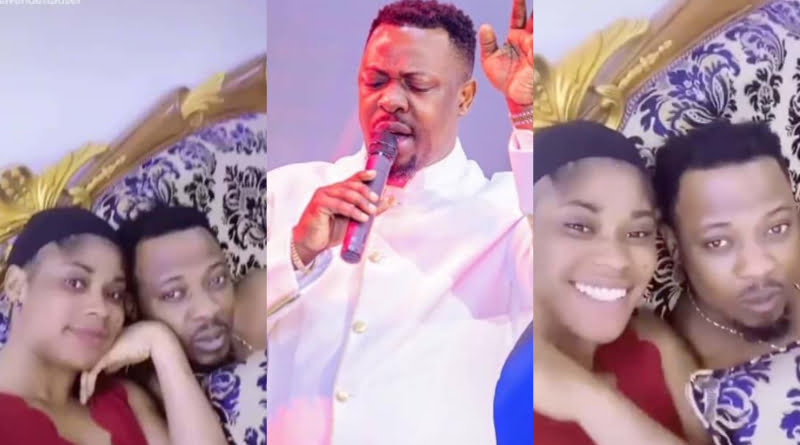 Prophet Nigel Gaisie has responded to the viral video of being shirtless with a Tik Tok slay queen saying the young lady being referred to is his blood sister's little girl.
Prophet Nigel Gaisie was recently interviewed by Kofi Adomah Nwanwani who asked Nigel Gaisie a lot of questions. The man of God then claimed that those who are busily accusing him of sleeping with women in his church have no evidence.
Now this video of him with the Tik Tok star has gone viral and people are calling him names.
Now, Nigel Gaisie has reacted to the above video by claiming the lady she was in bed with is his blood sister's daughter whose name is Sandra Mantey, he then went on to ask people to ignore trying to pull him down referring to them as wicked people.
He went on to say that, people are trying to get a point to just disgrace him so this is what they will do to portray him as a bad person, he went on to call them funny people for them to bring out a video with his blood sister's daughter to insinuate he has something doing with her.
Nigel Gaisie has warned that this year he's not going to keep silent if someone tries to attack him and we guess that's exactly why he reacted to this viral video just to clear the air that the young girl referred to as a slay queen is his blood sister's daughter.