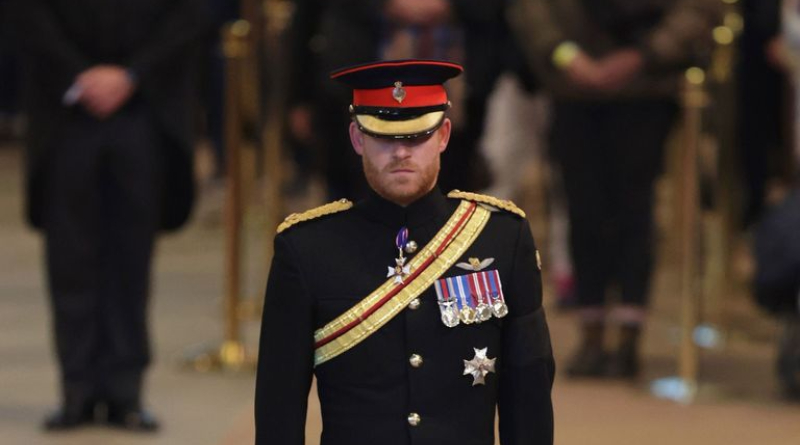 Prince Harry Was "Devastated"
The late monarch's grandchildren kept guard this past weekend as Queen Elizabeth's burial approached in Westminster Hall.
The Palace wrangled over whether or not Prince Harry could wear his military uniform because he is no longer a working royal, which added some drama to the momentous occasion.
Harry lost his honorary titles when he and his wife, Meghan Markle, retired from the working royal life, which affected his ability to wear his military uniform at formal functions.
After learning that an exception was being made to allow Harry's uncle, the notoriously disgraced royal Prince Andrew, to wear his military uniform when he stood vigil with the rest of the Queen's children on Friday, palace officials reportedly decided to change their minds and allow Harry to wear his uniform.
"The reversal—first reported by The Mirror—follows Harry's statement saying his "military service is not determined by the uniform he wears", but it is understood the Palace caved to public sentiment after thousands complained about the decision to ban him and not Prince Andrew," royal correspondent and author Omid Scobie explained on Twitter Thursday.
𝐔𝐏𝐃𝐀𝐓𝐄: In a dramatic u-turn, palace officials have informed Prince Harry that he CAN wear his military uniform at a final vigil. On Saturday evening, Harry will join seven other grandchildren at Westminster Hall to stand in silence for 15 minutes by the Queen's coffin.

— Omid Scobie (@scobie) September 15, 2022
Harry discovered that the Queen's initials, "ER," had been removed from the patch on the shoulder of his jacket (but, notably, not from the shoulder of his brother William's jacket), even though he was ultimately permitted to wear his military uniform for the occasion (reportedly at his father, King Charles' request).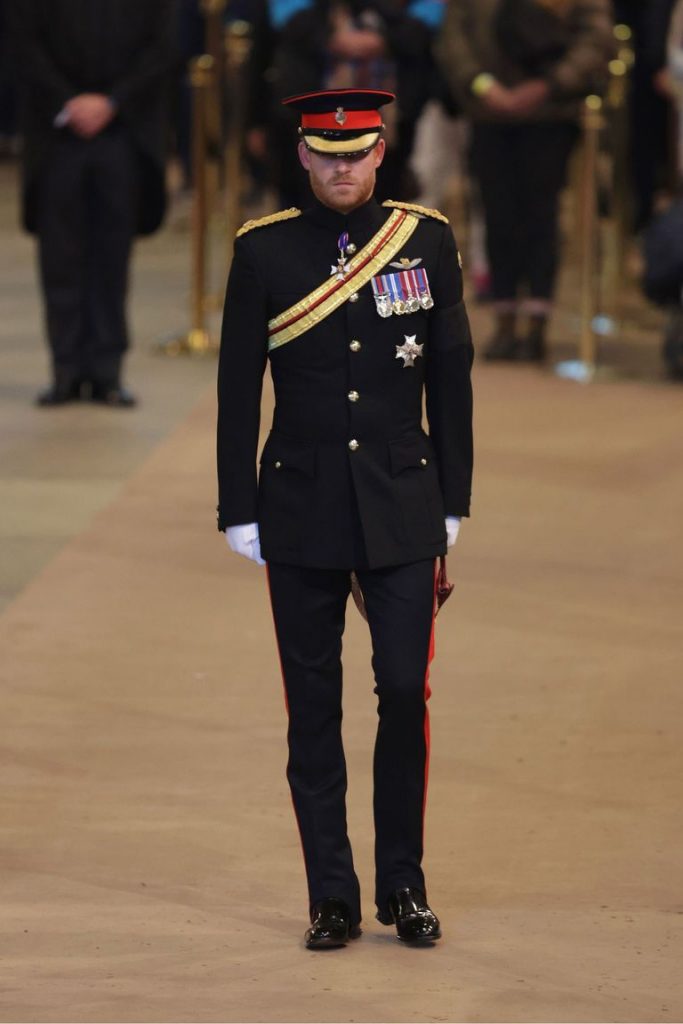 Roya Nikkhah, the royal correspondent for the U.K. Sunday Times, claimed that Harry was "devastated" to learn that the Queen's initials, "ER," had been removed off the shoulder and that he had even thought about not wearing his uniform to the vigil as a result.
"He is heartbroken," a friend of Harry's told the Sunday Times (per the Daily Beast)."To remove his grandmother's initials feels very intentional."
SOURCE: www.ghnewslive.com