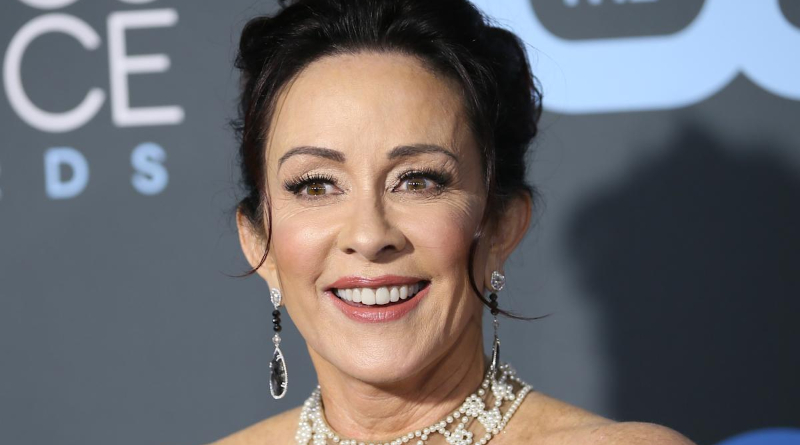 Patricia Heaton Net Worth
Patricia Heaton net worth is $40 million, She is an American actress and producer. Heaton is best recognized for her role as Debra Barone on the massively successful sitcom "Everybody Loves Raymond."
Patricia went on to star in a variety of additional projects after the series finished in 2005. She has received three Emmy Awards over her career. She has been dubbed "one of television's funniest women." Heaton was honored with a star on the Hollywood Walk of Fame in 2012.
READ ALSO: Nick Cannon Biography: Early Life, Music Career
Who Is Patricia Heaton?
Patricia Helen Heaton was born in Bay Village, Ohio on March 4, 1958. Chuck Heaton, a well-known sportswriter, was her father. Patricia was raised in a Catholic home with four siblings and witnessed her mother die from an aneurysm when she was 12 years old.
Heaton attended Ohio Wesleyan University after graduating from high school. She was a member of the Delta Gamma Sorority during her collegiate years. She eventually earned a bachelor of arts in acting from Ohio Wesleyan University. Patricia traveled to New York City in 1980 to pursue acting with renowned teacher Bill Esper.
Her Career
Heaton's studies with Bill Esper enabled him to seamlessly move into theatre work, beginning with a Broadway engagement in "Don't Get God Started" in 1987. Heaton was 29 years old at the time. She eventually moved to Los Angeles, where she really began to build a name for herself.
Patricia's talent was seen by a casting director, who cast her in the ABC drama "Thirtysomething." She participated on the show six times between 1989 and 1991.
In 1992, Patricia followed up with a number of film roles. This started with "Memoirs of an Invisible Man" in 1992, and during that year she also appeared in "Beethoven." In 1994, she took a role in the film "The New Age" before appearing in "Space Jam." During this period, she also made guest appearances in TV shows like "Alien Nation," "Matlock," "Party of Five," "The King of Queens," and "Danny Phantom."
Heaton's career continued to progress with TV sitcoms. Although she first gained recognition with short-lived series such as "Room for Two," "Someone Like Me," and "Women of the House," her real breakthrough came in 1996 with "Everybody Loves Raymond." Her performances in the series were well-received by critics, and she was nominated for the Emmy Award for Outstanding Lead Actress in a Comedy Series for each of the last seven seasons. She succeeded in winning the Emmy Award twice, along with a number of other awards.
After the end of "Everybody Loves Raymond," Patricia Heaton followed up with a role in the sitcom "Back to You," although it was canceled after one year. In 2007, she returned to stage work with an award-winning performance in an off-Broadway play called "The Scene." From 2009 to 2018, she played the role of Frankie Heck in the ABC comedy series "The Middle."
In 2015, Heaton wowed audiences once again after she began hosting "Patricia Heaton Parties." This new cooking show featured Patricia showing off various new recipes and home entertaining tips with a focus on hosting parties. Thanks to her involvement with the show, Heaton won a third Emmy Award in 2016 – this time in the category of Outstanding Culinary Program.
Outside of these projects, Heaton has appeared in a range of television films. These include "Shattered Dreams," "Miracle in the Woods," "A Town Without Christmas," "The Goodbye Girl," and "The Engagement Ring." In 2006, she played US Ambassador Barbara Bodine in the docudrama "The Path to 9/11." She is also known for playing the real-life figure of Ellen Cohen in the Hallmark film "Front of the Class." Cohen raised a son with Tourette syndrome.
Outside of acting, Patricia Heaton produced the 2005 documentary "The Bituminous Coal Queens of Pennsylvania." The next year, she co-produced the film "Amazing Grace."
"Everybody Loves Raymond" Salary
Patricia Heaton enjoyed quite a lucrative salary as a cast member of "Everybody Loves Raymond," although her earnings fluctuated as the series progressed. During the first few seasons, Patricia earned $100,000 per episode – which equated to roughly $2.2 million per season. During the middle seasons of "Everybody Loves Raymond," her salary more than doubled to approximately $250,000 per episode. This equates to $5.5-$6 million per season.
By the time the show entered its final two seasons, Patricia was earning $450,000 per episode. This left her with a hefty sum of $9 million at the end of each of these two seasons. In contrast, Ray Romano was earning $1.8 million per episode by the end of the series, which is one of the highest per-episode salaries ever earned by an actor.
SOURCE: www.ghnewslive.com