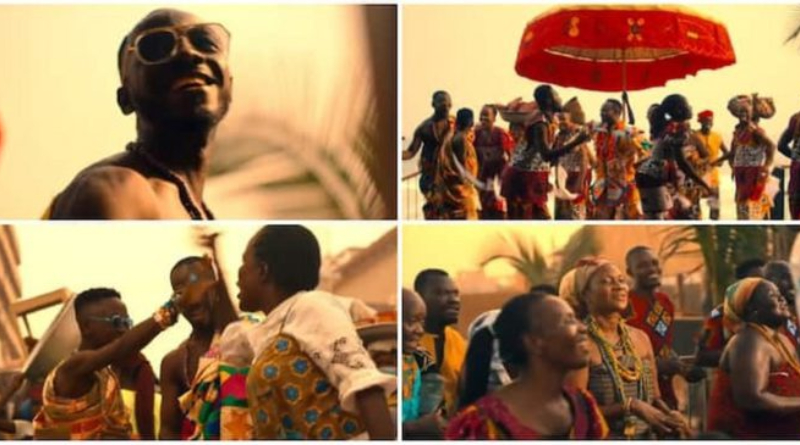 Okyeame Kwame and his son has been trending after it was known to most Ghanaians that they have been featured in a Hollywood movie
Okyeame Kwame, the Rap Dacta, and his son Sir Bota appear in a new Disney Plus Christmas movie titled Pentatonix: Around The World For The Holidays.
According to a report on Ghanacelebrities, the Christmas film will be about the popular US Acapella group Pentatonix and will premiere on December 2, 2022.
The veteran rapper, who is one of the few GH artists who has remained relevant in the mainstream for over two decades, was spotted with his son Sir Bota, both of whom were dressed in colorful Kente from the motherland, displaying rich culture.
According to the report we saw on the aforementioned Ghanaian website, the movie's trailer has made its way on social media, exciting fans who have expressed high hopes for the premiere.
The high-profile film, which will seize the moment this holiday season, included scenes depicting other Ghanaian cultures, such as the popular Takoradi masquerade and some shots at the popular Makola market.
Pentatonix: Around The World For The Holidays told the story of how the popular music group lot inspiration to record their annual holiday album.
Pentatonix is an American a cappella group from Arlington, Texas, currently consisting of vocalists Scott Hoying, Mitch Grassi, Kirstin Maldonado, Kevin Olusola, and Matt Sallee.
Source: www.ghnewslive.com