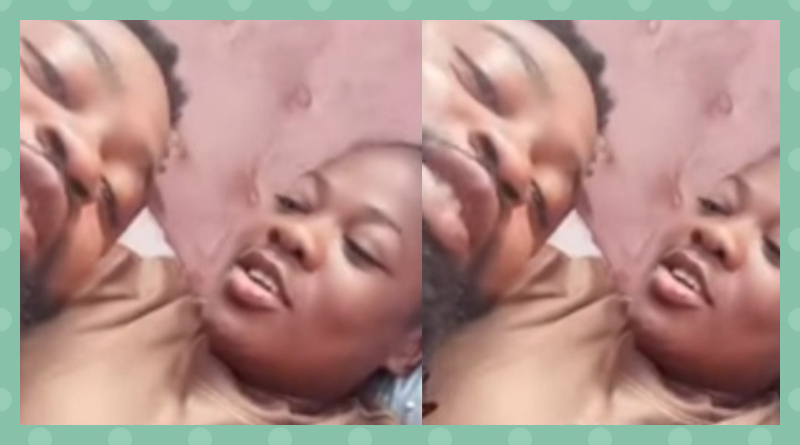 Asantewaa and Her Manager trend again as a new video of them hits the internet.
Asantewaa and her manager have been in the news so many times this year as many Ghanaians are suspecting Asantewaa of being in a relationship with her manager though she is married.
Asantewaa, a TikTok celebrity, is married, but Cassius, her manager, often gives Ghanaians cause to think the two are dating.
READ ALSO: Netizens React Heavily As Asantewaa Takes Over The Internet With Beautiful Pictures
It is challenging to assume their interactions in the videos they post are solely professional. Once again, netizens have been served with something to talk about from their camp.
Asantewaa was speaking to her admirers about rumors that her spouse had filed for divorce when her manager entered the room and placed his head on her chest in a very sensual and passionate way.
While savoring the occasion, Asantewaa was also tugging at her manager's beard like a woman in love.
Her manager further disclosed that Asantewaa, who is married, went to the club to party nonstop and became very inebriated while there.
In this same video, Asantewaa disclosed that her husband is out of the country and they haven't divorced as speculated.
SOURCE: Ghnewslive.com