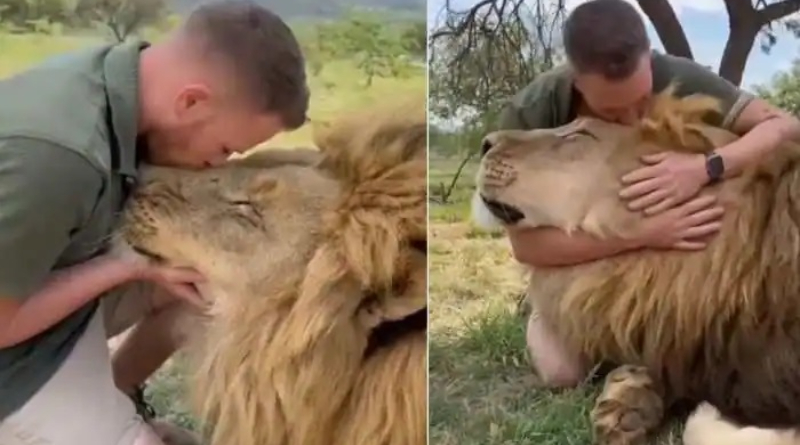 Man Kisses His Lion after being away from him for some time.
Man Kisses His Lion in a viral video but what many don't understand was how the lion was calm with the man. We all know that Big cats are usually hostile to people unless they are kept in captivity because they are supposed to live in the wild. But love opens doors for everything.
Even though lions are thought to be unpredictable and ferocious by nature, with the correct care, they can develop into amiable, lovable creatures. A caretaker is seen caressing an adult lion in a video that just went viral online. The lion seemed to be at ease and amicable with the man.
The heartwarming clip is going viral and is winning thousands of hearts on social media. The video was shared on Instagram by the page 'lionlovershub.' 'When your bestie just wants cuddles,' read the caption of the Instagram post. The video was initially shared on TikTok by the user 'shandorlarenty.' The reel has gone viral with over 3.6 million views and 213k likes.
Netizens soon took over the comments section and filled it with heartwarming responses. "This guys is the luckiest person on earth," one of the netizens commented. "I wish I could do that. That is special for sure," read another comment.
SOURCE: Ghnewslive.com