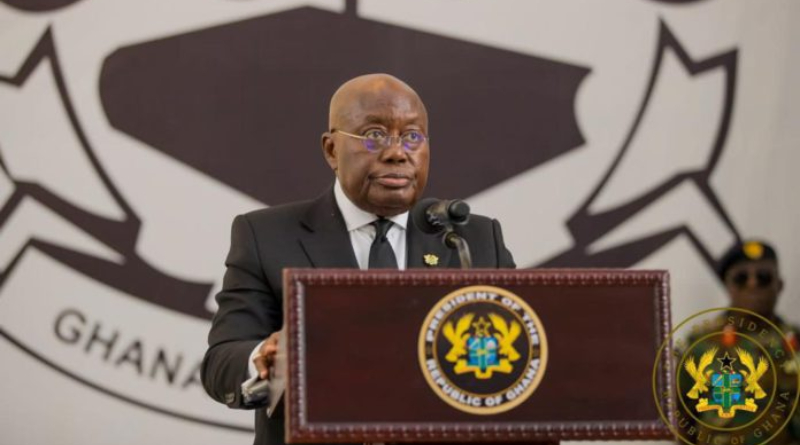 Nana Akufo-Addo promises Ghanaian again that he will build 100 new courts
Nana Akufo Addo promises that he will ensure the construction of 100 new courts before the end of his mandate, although he has yet to fulfill most of his numerous pledges, like the 111 hospitals and the popular 1 district 1 dam scheme.
READ ALSO: Free SHS: Nana Akufo-Addo to make tertiary education free very soon
He said that the government had completed 60% of the new courts and that the other 40% will be completed in the first quarter of 2023.
Nana Akufo-Addo made the announcement during his two-day working visit to the Volta Region on Tuesday, during the opening of a new district court in Battor, in the North Tongu District.
President Akuffo Addo assured local chiefs and inhabitants of the provision of a new Divisional Police Command at Battor, as well as school infrastructure and other items.
READ ALSO: Nana Aba Anamoah And Patrice Evra Storm Jubilee House To Meet Nana Addo Dankwa Akufo-Addo
The North Tongu District Assembly began the project in 2020 and funded it through the District Assembly Common Fund- Responsiveness Factor Grant (DACF-RFG) with a total contract amount of GHC 480,770.00 to increase the efficiency of justice delivery in the region.
The GNA noted that many people in the area who wanted to access the courts had to go to other nearby Districts like Sogakope and Adidome first, which caused some difficulty.
The Chief Justice's representative, Mr. Justice Victor Jones Dotse, a Supreme Court Justice, asserted that the district's conflicts would be resolved amicably thanks to the court's presence.
The new building houses a courtroom, a magistrate's office, an accountant's office, an administrator's office, a registrar's office, a bailiff's office, and other ancillary facilities. There were some representatives from the judicial and government sectors present.
SOURCE: www.ghnewslive.com