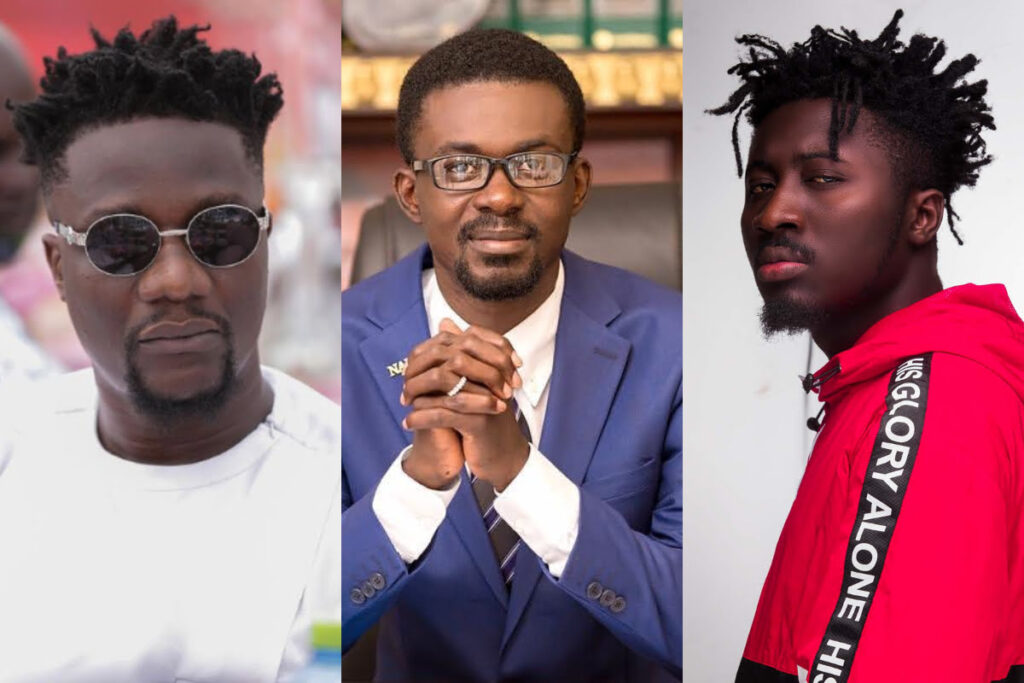 Zylofon media owner, Nana Appiah Mensah popularly known as NAM 1 recently dropped his reaction to the just-ended beef involving his artist Obibini and Amerado. The two rappers heated the music space in Ghana as nothing seemed to entertain Ghanaians.
SEE THIS >>> Teacher Allegedly Impregnated Three Students From The Same Class
Both musicians dropped some diss songs for each other and Youtube reactors got a lot of job to do as they sit and break the diss tracks to see who went hard. Kwadow Sheldon particularly made the whole thing funny and enjoyable.
Obibini and Amerado trended very well on social media with a lot of Netizens debating on who is actually won the lyrical war, NAM 1 tried to milk the opportunity. In his reaction to the beef, he's announced his decision to organize a big concert at Mile 7, the neighborhood of Obibini.
In the same reaction, NAM 1 showed his literature level whiles praising his rapper for peeing on a peasant's poodle carcass in a puddle.
READ AALSO >>> Music Is Paying, See Kweku Flick Shows Off Money And New Gold Grillz