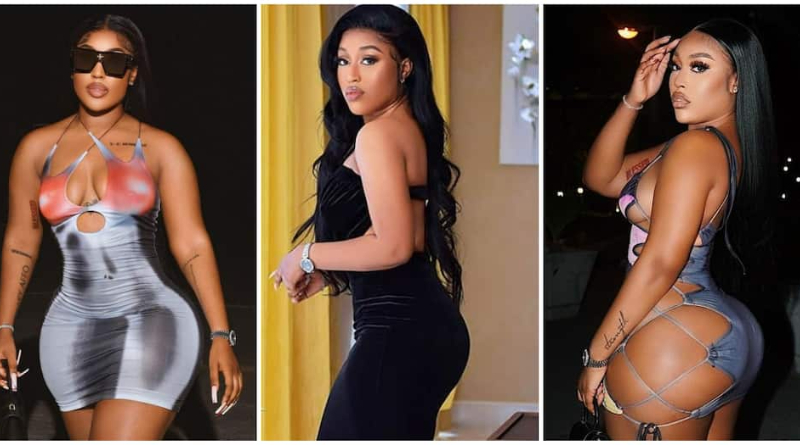 Fantana has confirmed that her butt has been made better through surgery.
When it comes to her recent "butt and hip" augmentation, the 24-year-old has no problem with individuals having cosmetic surgery.
According to Fantana, her present "butt and hip" isn't something she's willing to lie about.
READ ALSO: Fantana Released Sultry Photos To Celebrate Her Birthday, Netizens React
"I just fixed it. It was already nice, but I just made it better. There is nothing wrong with it. Some people do it and say they haven't done anything, which is misleading people. A lot of people follow me, and I wouldn't lie about it. If you don't like something about you, go and fix it," she said.
Those that engage in this practice while claiming they haven't done anything are deceiving the public. I have a sizable fan base, and I'm not going to hide it. "Fix what you don't like about yourself," she said.
She said, "It was nearly ideal, but sometimes you want to be a little more daring." Musicians tend to be scrutinized by others, therefore, I prefer to address the problem rather than face criticism.
"I'm happy with my current body shape, therefore I've worked to make it a little slenderer. People in the United States seem to be OK with it, but in Ghana, I've seen, they're apprehensive.
When asked how her life has changed after getting the augmentation, she said that she has been approached by more guys.
"For the sake of self-confidence and not to conceal my stomach, I had [surgery]." Many women do self-improvement tasks to better their own lives. My own is good, I think. More and more guys are drawn to it. There are 10 times as many individuals interested in her as there were before, she claimed.
'I'm not married, but I'm dating,' Fantana, who just established an Attieke restaurant in Accra, Ghana, said. Despite the fact that I am not married, guys would still approach me," she said when questioned about her romantic status.
SOURCE: www.ghnewslive.com