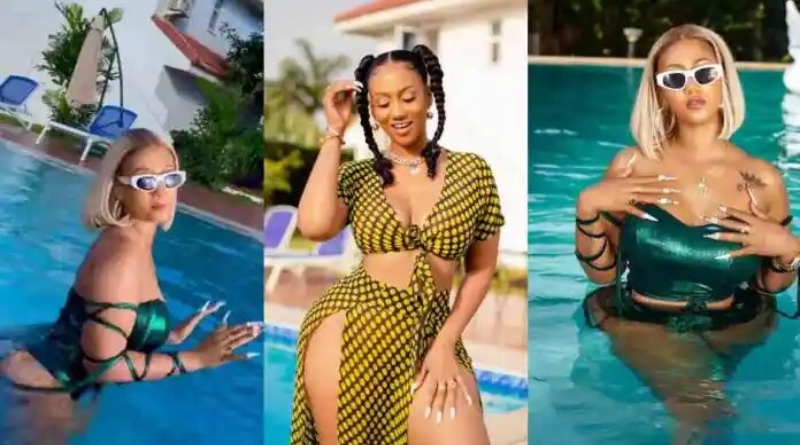 Ghanaian social media influencer, Hajia4Real turned musician with the stage name Mona4Real took the music industry by storm when she announced she was going to release her first song at a time when she had not done music professionally.
Mona4Real only made cameos in music videos and that was all that Ghanaians in the entertainment space knew her for.
But some two years ago, she shocked the country with her musical prowess and has continued until this day featuring top stars like Stonebwoy.
According to her, she never took music seriously until her father gave her the reason to take her music talent seriously.
Hajia4Real in a recent interview said "my father kept telling me that I should start this music thing but I was not ready for it, I was waiting for the right time and he kept saying time waits for no man so I should start.
"So it was during this COVID time when everything has come to a standstill that I decided to take it seriously and release some songs," Mona4Real added.
"Music has always been my thing. I didn't know how to start and my biggest fear was performing on stage. I didn't know how it will go when you're performing and everyone is looking at you but I told myself, Mona, go and do your thing and that always worked for me."
She concluded that she spoke to some industry players like Shatta Wale and music producer Richie Mensah before venturing into music.