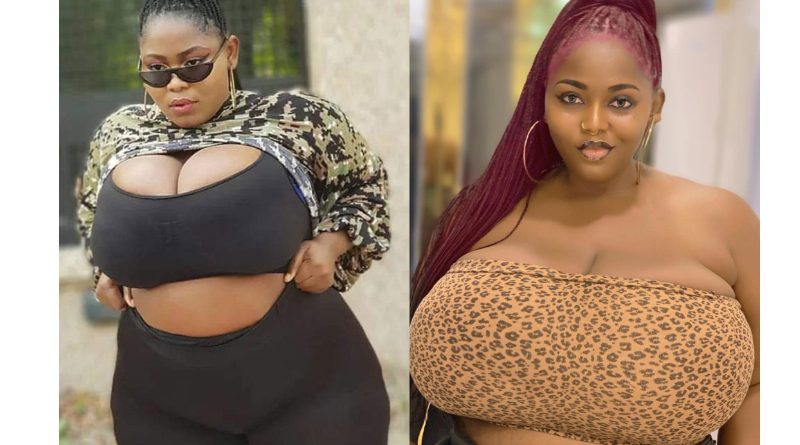 Monalisa Stephen, a plus-size actress and photo model, has admitted that she was suicidal, weeks after tweeting a mysterious message that alarmed her followers.
A few weeks ago, the advocate for body positivity posted on Monalisa Stephen's Instagram account about the internal conflict she was going through and her intentions to end her life.
READ ALSO: A Young lady revealed Why She divorced her husband and refunded the bride price (DETAILS)
Monalisa Stephen highlighted the psychological breakdown that can occur as a result of a diabetic condition in a recent post.
Sharing a video of an interview, she wrote;
"Over the week there have been wrong misconceptions/Talks and I would have ignored but I owe it to my family and friends and women who actually look up to me to tell "MY TRUTH. What happened to me have got nothing to do with " BODY POSITIVITY " it's Farrr from it. Have had my own share of the struggle/suffering( I came from Nothing) so I work really hard to get here and I will work harder.
"Over the years I have grown a thick Skin. When trolls come for me sometimes I am thinking of my next meal or my next content
Sometimes I am struggling with how not to go completely blind due to complications from Diabetes which I had since I was 10 years old. Then some other stuff and TInnitus .(you don't want to have that trust me ) But I understand people just wanna troll you without not thinking about what you may be going thru.
"I was suicidal due to this ugly incident but I am not Depressed. I was just unfortunate to meet Evil and I am glad that I am healing."
Watch the video below …
SOURCE: www.ghnewslive.com