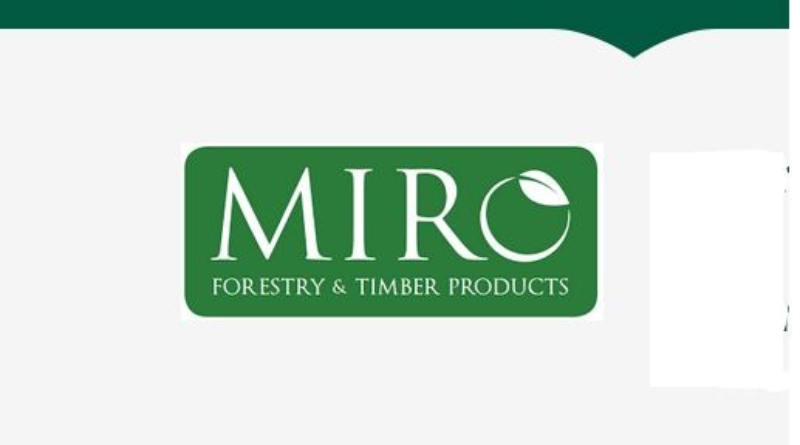 Miro Forestry Ghana Limited Job Vacancies For You.
Miro Forestry Ghana Limited job vacancies for you, take this opportunity and get employed. Miro is a developer of sustainable forestry plantations and a manufacturer of timber products. The company's headquarters are in Drobonso, Sekyere Afram Plains District, Ashanti Region, Ghana, with plantations in Agogo and Mampong.
Miro Forestry Ghana Limited has added new job opportunities. The organization is looking for people that are devoted, diligent, and efficient to fill the jobs indicated below.
READ ALSO: Fully Funded Scholarships in Finland Without IELTS
1. Human Resources Officer
Assist in compiling monthly department report
Effective monitoring of the Clocking system at all locations
Support in completion of job application materials and documentation and preparation of employment interviews and tests
Welcome new employees to the organization by ensuring the necessary procedures are performed and conducting orientation
2. Cost Accountant
Responsible for preparation of Sales Tax invoices to customers or clients
Update and maintain asset register and verify physical assets
Responsible for preparing of stamped dispatched notes for all vehicles for plywood delivery
3. Chainsaw Operators / Tractor Operators / Fastfell Operators
A good level of understanding of Health & Safety considerations
Be able to work from own initiative with minimum supervision
Have the ability to prioritise and adapt a flexible approach to work
4. Truck Drivers / Skogger Operator / Bell Tractor Operators
Excellent operating skills
Be able to work from own initiative with minimum supervision
Have the ability to prioritise and adapt a flexible approach to work
How To Apply For The Employment Opportunities At Miro Forestry Ghana Limited
All Interested candidates must submit a cover letter and CV to: [email protected]
Note: When submitting your application, start the subject line with the position title
Closing Date: 26th September 2022
SOURCE: www.ghnewslive.com