Black Sherif's astounding creativity keeps on drawing overwhelming comments and positive sentiments all over the globe, as his artistic prowess never seizes to abate in terms of depths and reach. Adding on to the list of gigantic music stars to share his positive view of the rising young sensation, is MI Abaga, Nigerian tip-top rapper and lyrical lord.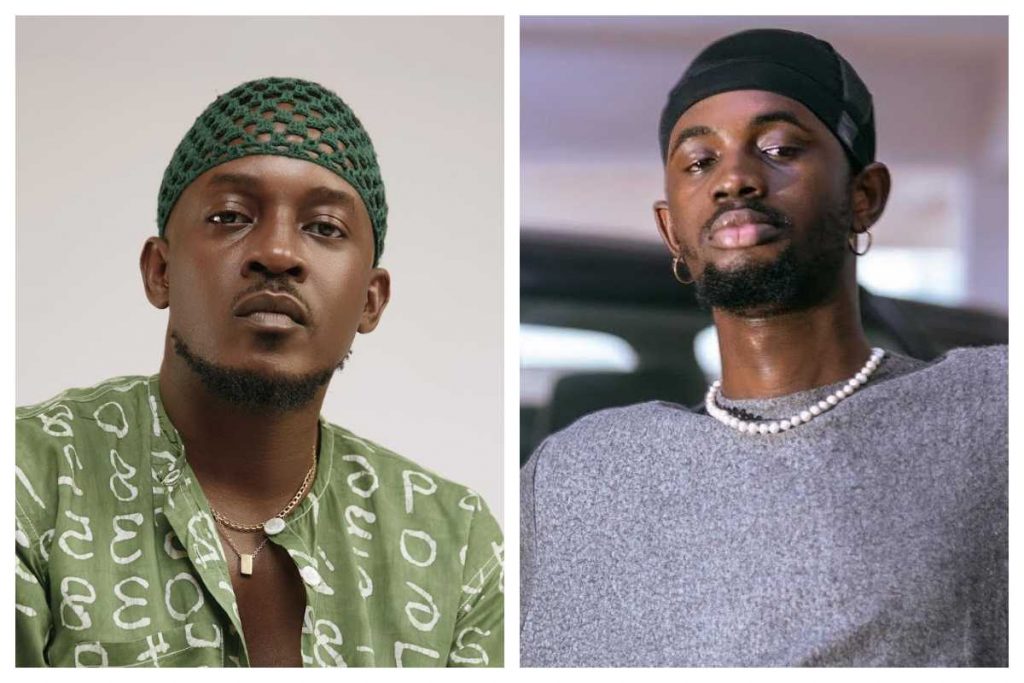 Having thoroughly listened to Sherif's song, 'Soja', a listed track among the 14 set of songs released his debut Album, 'The Villain I Never Was', MI Abaga hurriedly took to Twitter to express his take after he absorbed in the lyrics embedded in the sound, by saying, "Wow."
The undisputed Nigerian wordsmith, tweeted; "Black Sherrif Soja.. wow 👏🏾", to connote his respect and homage, with the extent to which the artist's magnificent singing and lyrical skills, undoubtedly deserves applauds and praises.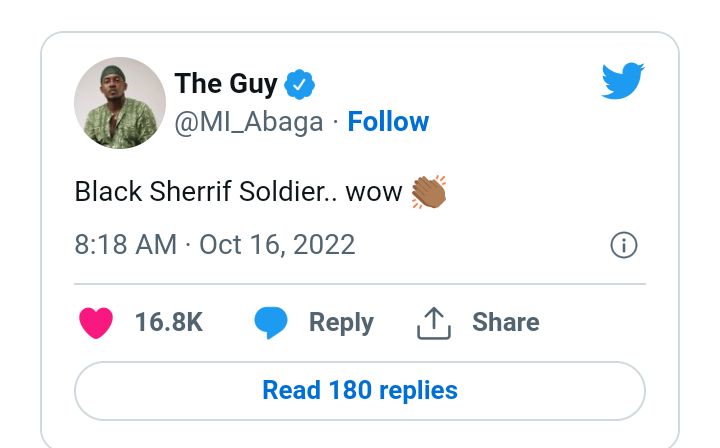 The foremost rapper, has himself achieved some incredible honor in the rap game, after he got back to Nigeria in 2003 from America, where he began his singing profession. He quickly began making mixtapes with his companion Djinee in the wake of finding his specialty in a career space overwhelmed by individuals like Modenine, Ruggedman, and Eedris Abdulkareem.
Lifting up his music career, he released his widely praised track "Safe," in which he inferred from tracks composed by conspicuous Nigerian stars. Upon the release of the song, MTV Vibe among other African radio broadcasts, gave the track huge airplay.
He got acknowledgment for the track at a few occasions, including the Nigerian Music Video Awards, City People, alongside N.E.A.
The fervor surounding the release of 'Safe' brought about acclaim for the release of his first ablum , 'Talk About It, which was rated 8.5/10 by 360nobs'.
His first music project, Pyeriboy, which was a mixtape, won 'Musician of the Year' at the '2008 Modemen Awards' and 'Best Hip Hop Artist' at the City People Awards. He in this manner released a subsequent mixtape called 'Illegal Music' in 2009. In 2012, he then again released 'Illegal Music II', a follow up mixtape to his first mixtape project.