Hellsinger Review: If you asked someone which two game genres they would combine, I'd bet that absolutely no one would choose rhythm and first-person shooter for various reasons. Could this work? Would that be fun? Do we really need it?
Well, the team at The Outsiders have decided that these are two of the exact genres they'd like to mix together, and they're answering all three of those questions with a huge, resounding yes in Metal: Hellsinger.
It should come as no surprise that a development studio made up mostly of ex-Battlefield devs has a deep understanding of what and how to make a good FPS, but between pulling the trigger and slaying your enemies is where the similarities lie. stop between the two titles.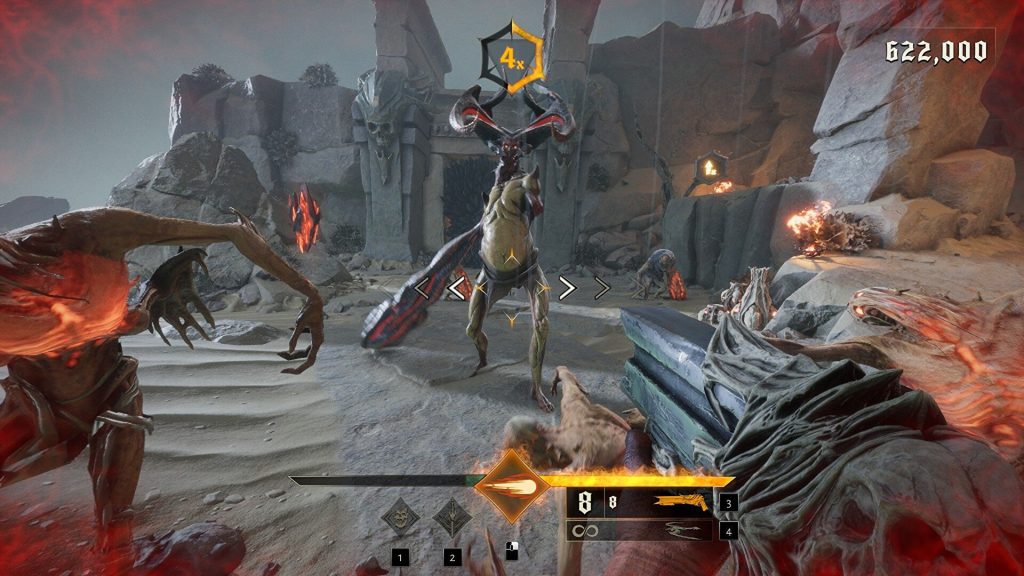 At first glance, you'd be remiss to ignore the obvious Doom-like world and enemies that the team took a lot of inspiration from. Playing as "the unknown", the story takes a relative step back from the fast-paced and frenetic gameplay, with the classic and well-rehearsed "the wronged individual must avenge themselves lightly". However, this is not a story-driven game.
When starting Metal: Hellsingerthe first thing that struck me was how immediate and easy it was to get straight into the action, with the tutorial itself taking a few minutes to make sure you knew the basics and then straight into demon slaying action with an empowering heavy metal background soundtrack will keep you on.
When starting Metal: Hellsinger, you might think it's just any other first-person shooter, but you'd be wrong. Similar to how games like Rock band and Guitar Hero did you hit notes at the right time to play the song and make it sound its best version, Metal: Hellsinger rewards those who punch or shoot their enemies at the right beat with a fantastic soundtrack featuring some of the best names in metal, including Trivium and Arch Enemy lead vocalists Matt Heafy and Alissa White. Gameplay-wise, getting up to speed quickly is imperative, as your score depends on a high hit streak, as well as the damage you deal being much greater when you're in rhythm.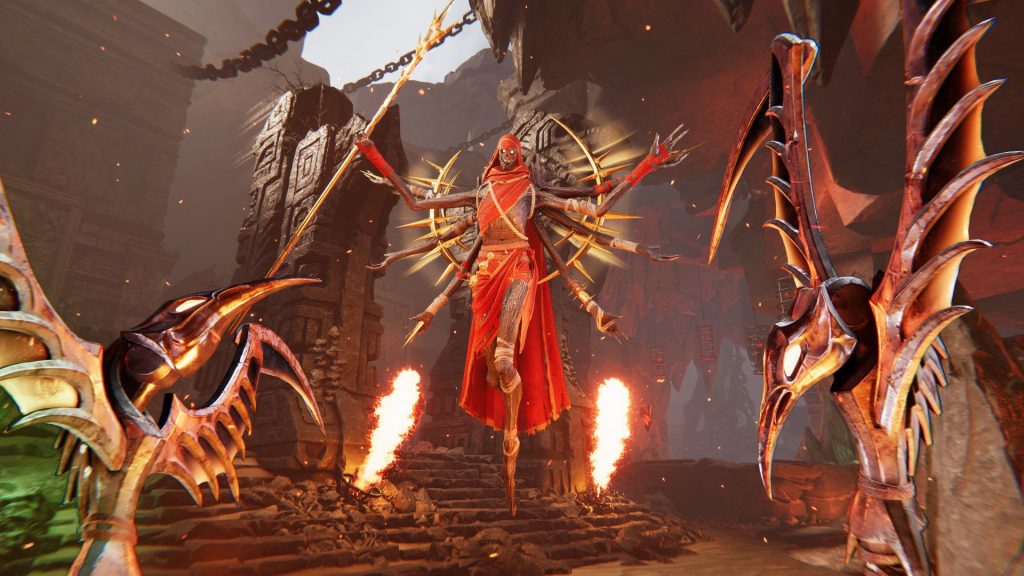 Mistiming these shots punishes you though, your damage being less, you lose your hit streak and personally the worst punishment, if you do it enough you will lose the voice of the song. It's far too easy to play the game like you would play any other shooter, but doing so will handicap yourself. Familiarize yourself with the song and your weapon of choice, and watch how you take down your enemies with much greater ease when you actually follow the rhythm of the song. It's frustrating at first, and a tough adjustment to make after years of "normal" first-person shooters, but oh my, it's rewarding when you find your groove.
Metal: Hellsinger – Fast and frenetic
Throughout the campaign you'll unlock a variety of different weapons, from the standard shotgun to a pair of wild west rapid shooters, and right from the start you'll have Paz, a companion who chronicles your journey through the underworld, which also serves as a way to maintain your fury multiplier on the rare occasions when you're not being chased by enemies.
In addition to the main campaign, although short, you will unlock different "Torments" which act as mini-challenges. With each completed campaign level you will unlock a new torment, and with each completed one you will unlock seals which work as buffs to give your character additional bonuses, from allowing you to be hit without losing a streak, of not using ammo and more.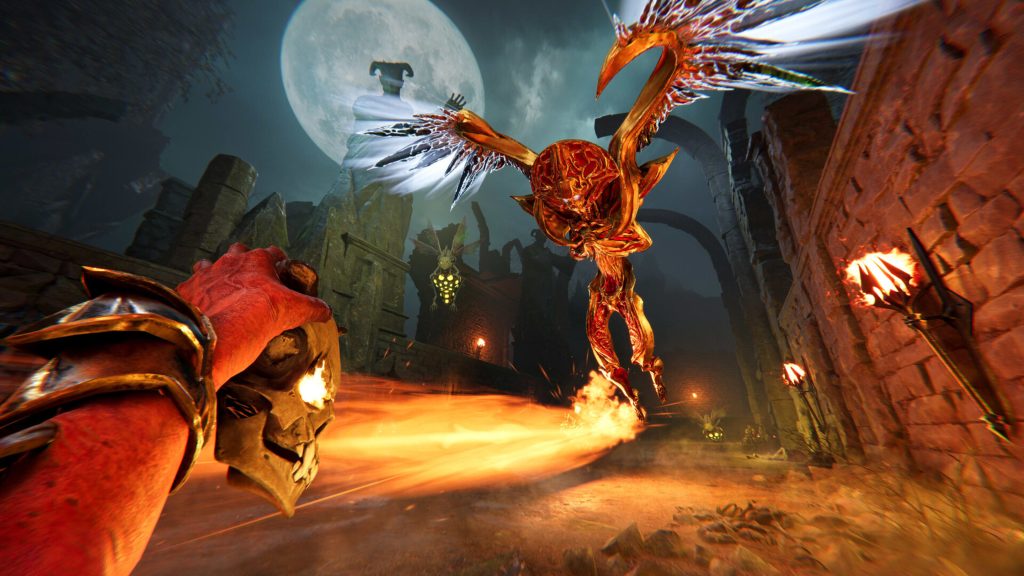 While playing this for review, I found myself losing track of time, trying out different weapons, and trying to master everything, which isn't actually possible in the ten or so hours I've already played. Unlike other games though, Metal: Hellsinger is the one I will play for a long time. A fantastic soundtrack, tight and fast-paced gameplay and a fairly simple premise that's easy to understand and hard to master means Metal: Hellsinger will give you hours of fun if you allow yourself to adapt to its different take on first person shooters.
Metal: Hellsinger was reviewed on PS5 with code provided by The Outsiders.