Fitness influencers have been one of the most trending topics of the past weeks, there are many times people have hit the gym for better shape, most especially ladies.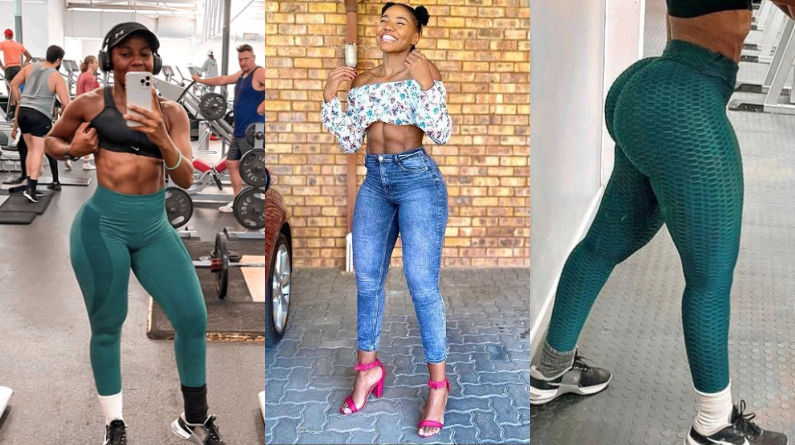 FitzamaSwazi is a fitness influencer who is gradually gaining attention online. Have you ever told yourself that you're going to start going to the gym but never follow through with those plans because you probably don't even know where to start, especially if you're a woman as there is a lack of female social media influencers on social media that will give you information on where to start without charging you a fee for information?
READ ALSO: Abena Cilla, The Beautiful Ghanaian Model Has Taken Over Social Media With New Photos Showing Her Body Shape
As the fitness industry is growing in South Africa, it seems that more and more fitness influencers are starting to come out and claim their spot in the world of fitness and healthy living.
We've seen fitness influencers such as Pearl Garavaglia come into the scene and gain some fame and a lot of others. Well, it seems that there is another lady who seems to have gained a lot of popularity through fitness and that lady is FitZamaswazi.
There isn't a lot of information about her on the Internet, the best way to know who she is and what she's all about is through her social media platforms, where she regularly posts images and what she's doing.
FitZamaswazi has about a hundred thousand (100k) followers on Twitter and about ninety-nine thousand (99k) on Instagram, we can all agree that she is on the rise to be one of South Africa's top female fitness models.
The young fitness model shares some very informative and interesting content on her social media pages. She shares information from dieting tips to training tips, and it also seems that she is also a trainer, as she hosts training seminars.
So if you're someone who's looking to get into fitness and don't even know who to follow then Fitzamaswazi is one of the ladies that should be following to gain knowledge of how to diet and work out properly.
SOURCE: www.ghnewslive.com