Ghanaian rapper, Medikal, extended a friendly invitation to famous production entertainer and comedian, Kyekyeku, at his home to play a round of FIFA game. A video of the two superstars having a good time experience whiles engaging in a fun- inducing game moment surfaced on the web, and fans were excited to see them in good relations.
The released video, has so far ignited a banter among various fans, as to who the best VIP FIFA player is, with majority of individuals rooting for Medikal, as the undeniable victor.
Medikal is recognized for his particular like of computer games. In a video that sprung up via online entertainment channels, the rapper entertained famous dramatic actor and jokester, Kyekyeku at his extravagant home to contend with him in a round of FIFA game.
Before the commencement of the challenge, Medikal cautioned Kyekyeku with respect to his incredible gaming skills, by referring to himself as the "landlord" of FIFA games, thereby amusingly taking steps to eviscerate him. However, Kyekyeku's team upheld their leader to win the challenge, and said Kyekyeku was the Mantse of FIFA, in response to Medikal's assertion of calling himself the landlord.
The two VIPs continued head on with the game, yet it was indistinct as to who won the challenge. The humorous video footage, caused a series of banter among various fans, in the course of deciding who the best superstar FIFA player was, as a lot of fans however opted for Medikal, as the unmistakable winner.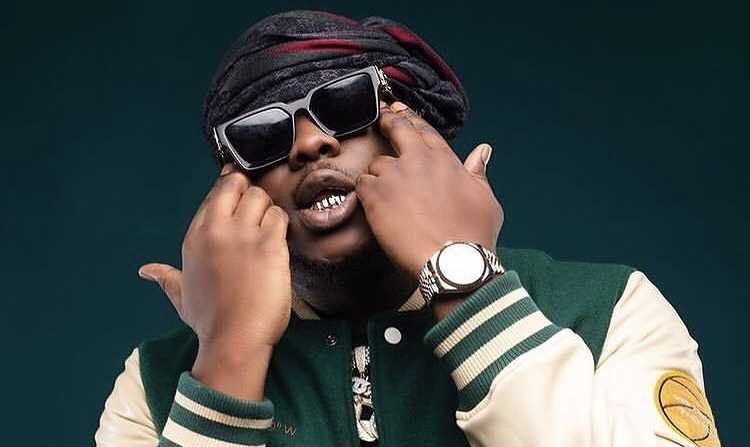 Upon the conclusion of the video, various fans expressed their personal viewpoints on the clash between Medikal and Kyekyeku, as seen through the following comments;
Qwame Khaled expressed: All of them dey fear Omar Sterling
derrickboateng423 back MDK: Medikal de3 ibi true he play rough
Alsina Borga vouched for how great Medikal
was: I tried several times I couldn't beat medikal he's very good,and the most surprising thing is he doesn't know about football ooo he dnt even do info