Mary Sebastian Pickles Magdalene with multiple surgeries shares regret after breast burst
Mary Sebastian Pickles Magdalene, an Instagram model well-known for her "bimbo look," has expressed her remorse over having surgery to obtain her current appearance.
The Instagram beauty, who has a plastic surgery addiction, claims that she feels stuck right now. Mary Magdalene, who underwent surgery to improve her v*gina as well, has revealed shockingly that one of her breast implants ruptured.
In a series of posts shared on social media, she admitted that she wishes she never jumped on the plastic surgery bandwagon.
"So sick of this surgery BS:( am trapped now for who knows how long … cuz u will get something done in hopes to "fix something but then the doctor could mess up… I am burnt the fuck out from this lifestyle I wish I never did it not worth all the time money stress my body can't recover the same anymore," her post read.
She added that "l just want to live a normal life now and I can't and I am not asking for pity I did this all myself willingly just sharing this for people who want to go the extreme surgery look because you will deal with a lot of complications eventually… it's not worth it !!!"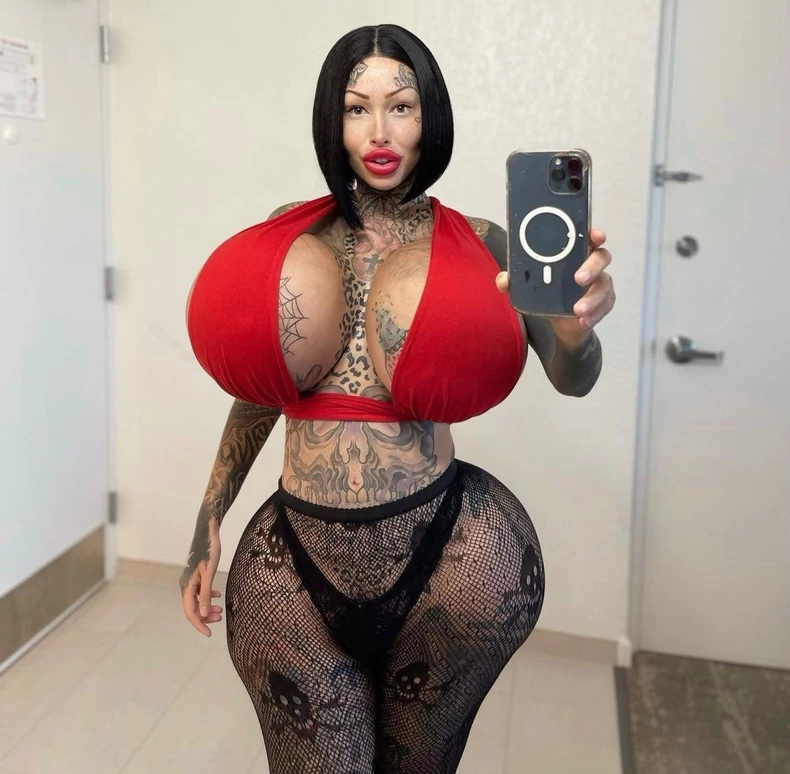 In another post, the controversial model who is also an adult content creator for onlyfans and other platforms added that "WHEN I SEE EXTREME SURGERY NOW I AM JUST REMINDED OF BAD THINGS AND TRAUMATIC EVENTS THAT'S WHY I LOST TOTAL INTEREST IN THE EXTREME BIMBO LOOK FOR ME IT IS FAR FROM A FUN HAPPY HOBBY NOW SURGERY HAS BECOME A DRAINING NIGHTMARE!!!!!
LUCKILY MY NEW SMALL BOOBS AND PUNANI LOOK GREAT… I WON'T BE REVEALING THE RESULTS FOR A WHILE UNTIL I AM RECOVERED MORE.
THE OTHER SURGERY I HAD WAS TO FIX ONE SIDE OF MY BUTT AND THATS WAT IM HAVING ISSUE WITH I HOPE IT IS JUST SWELLING I WILL GO INTO MORE DETAIL ABOUT THAT AS TIME GOES ON. THE DOCTOR AND THE NURSES HAVE BEEN GREAT SO IM NOT EVEN TALKING SHIT IT JUST THE SILICONE IS REACTING WILD
"NOW I JUST HAVE TO DO A BUTT RECONSTRUCTION SO I CAN HAVE A NATURALISH LOOKING SIZE THEN DISSOLVE MY LIPS A BIT N AND ILL B GOOD- ILL BE FREEE FROM THIS SURGERY PRISON!!!!" she concluded.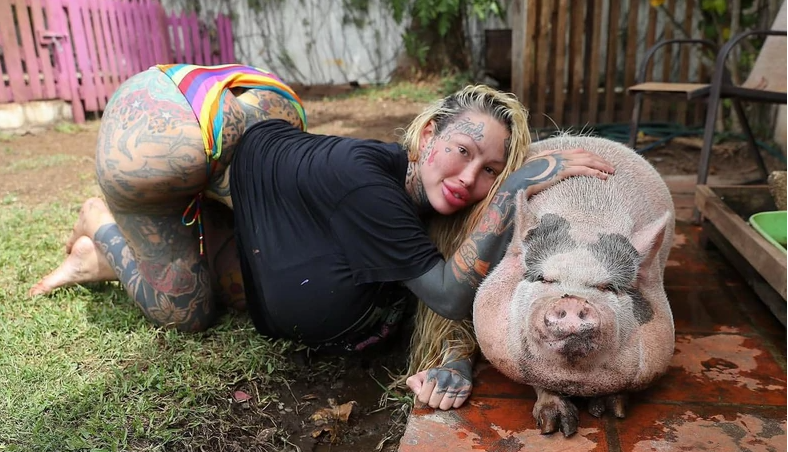 A few minutes ago, Mary has come back to add that "I want to talk about what I mean when I say I feel trapped. You have to keep in mind that when you get a lot of surgery you're more than likely going to have to have to keep getting surgery for who knows how long.
"For example: you got a nose job and it collapsed, you got a breast implant and it ruptures, you got a BBL and the left side bigger than the other so u have to go fix it, you Overfill your face but then you decide you want to go back natural so you have to dissolve which may take various sessions and then possibly you will be left with loose skin that you then have to fix," she continued.
I loved the bimbo look but that is what has put me off from it it is just being stuck in repetitive never ending cycle of surgery which I no longer care for- it's not a fun little adventure anymore it is just draining in every way possible- My time gets draimed, my bank account, my energy, my health".