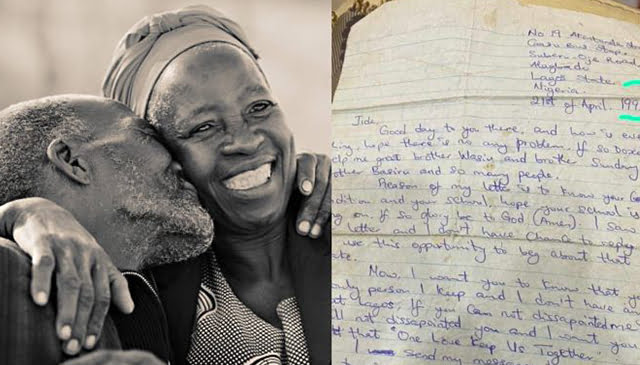 Man shares an amazing apology letter his mother wrote to his father in 1993 after offending him.
How many times do we apologize to even our friends or parents when we offend them?. If I am not lying, the use of mobile phones, the internet, or social media wasn't a Ghanaian thing, so before you apologies to someone it has to be face to face, that is meet the person and say what you have to say.
The true value of forgiveness and genuine show of love and affection could be deduced from a letter a woman wrote to his husband apologizing for offending him some 28 years ago.
Read also: "My Wife Discovered I Had no Legs After Our Wedding, I Expected Her to Divorce me" – Man Narrates
This letter we are talking about today was handly written in 1993 and it was shared by Tola Davids. The letter gives an account of a woman who was trying to get her husband to accept her apology or she wrote this amazing letter by herself to apologize for what she did to him.
After this letter was shared on social media, many netizens started hailing the woman for showing humility by apologizing for her wrong through an amazing letter. In this modern world, we are missing this great value in our relationships and marriages where women and men alike do not want to lower their egos.
If only the value of forgiveness could be inculcated into modern relationships and marriages, a lot of separation, divorce, and breakups would be prevented and avoided.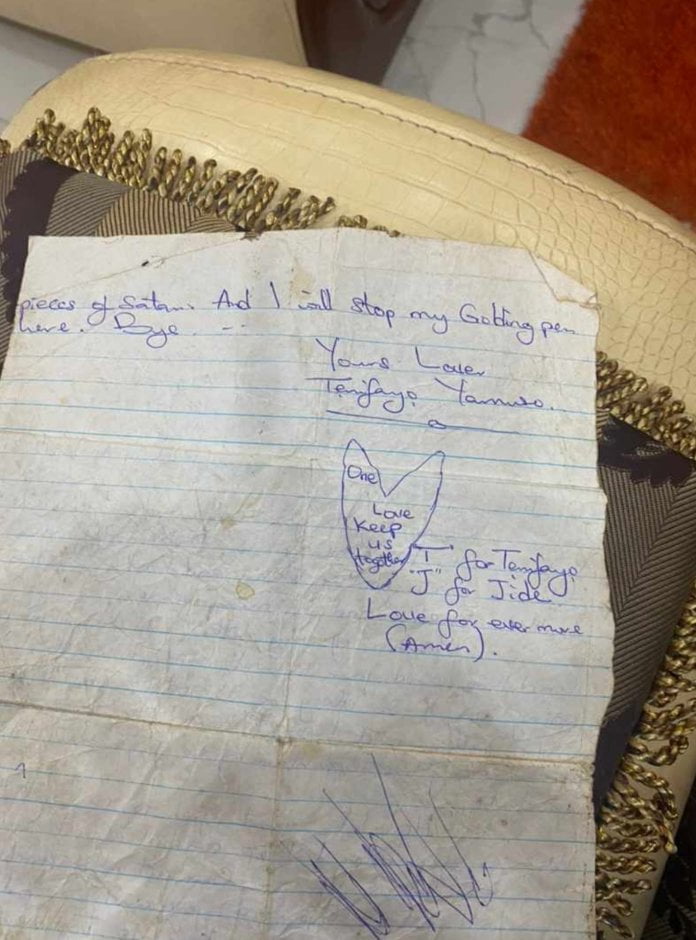 The comments and reaction on social media is something we don't want you to miss. Enjoy them below.
Kwame ice wrote: That generation held long-distance relationships without everyday texting, exchanging pictures, and video calls. How did they???
Daniel Regfha commented: The above love letter was pleasing to read, brother Sunday tried for the couple; Mgbeke love of the old days are the best, n¤t all these "Urgent 2k & ShopRite" love of nowadays. Shout-out to all my ex classmates who wrote yeye love letters but ended their relationships after 2go.
Tunde Westside commented: The fact that your dad kept till now means that what they had was genuine
Duke of Ibadan commented: One love indeed kept them together. The only girl I ever wrote a letter was my principal's daughter, Na her father read the letter. The rest was history