A young lady has taken to social media to hail two Ghanaian guys for what they did for her.
In the post, the lady hailed these Ghanaian guys who came to her rescue after her tyre burst while she was driving and according to her, she knew these men from nowhere, however, they helped her out despite raining heavily and her post has gotten some reactions from social media users.
Making the post, she wrote;
"Ghanaian men to the rescue. Had a tyre burst in the middle of the road and total strangers actually got down from their car in this rain to help out? 🥺🥺🥺🥺"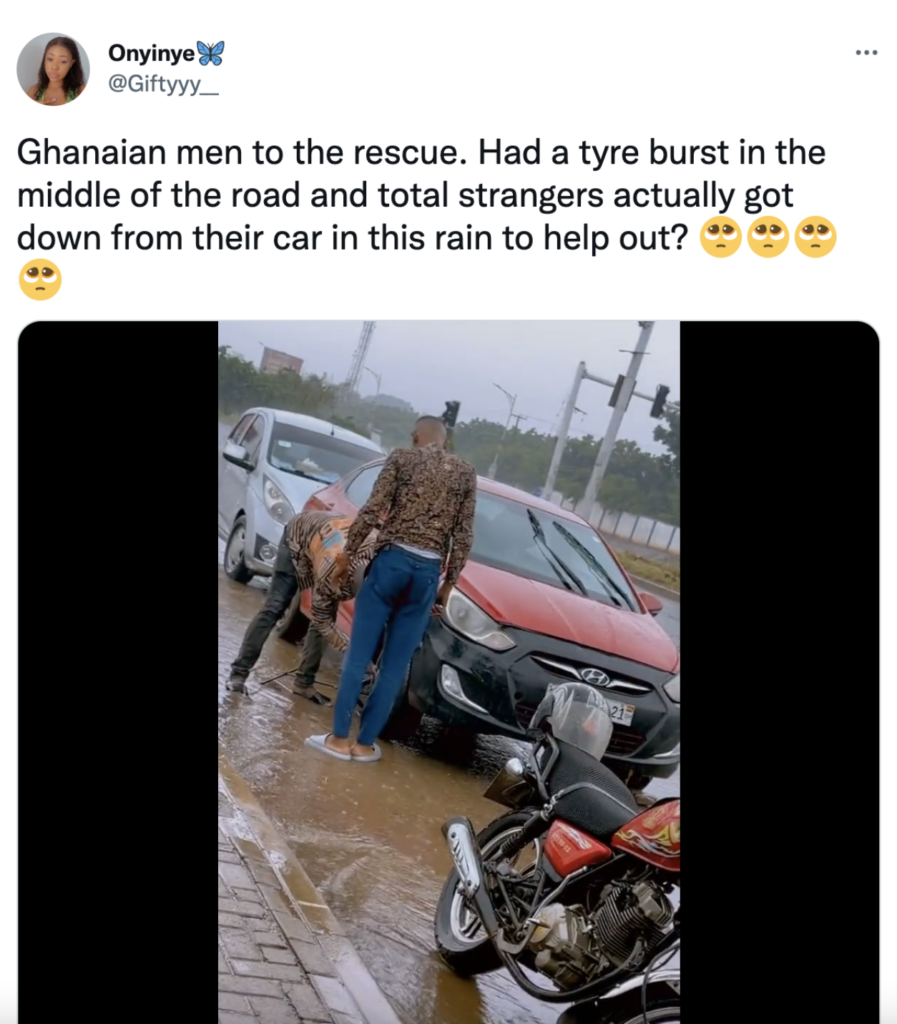 Some reactions the post got are;
@calibre_live – You're not standing in the rain with them ?
@nanapoku – It's not because she is a lady. I have experienced this several times. People are just willing to help. We shouldn't loose this part of our culture
@MakedaDadson – Humanity at its finest. Being a lady too is a plus. They've done well
@elswoodX – That's how God made us but women are slowly challenging the equation. Meanwhile, men never bore. We still go do what God made us for.
@KobinaDankwa – This is normal even with your fellow guy. I'm not passing seeing my fellow guy stuck in mud.