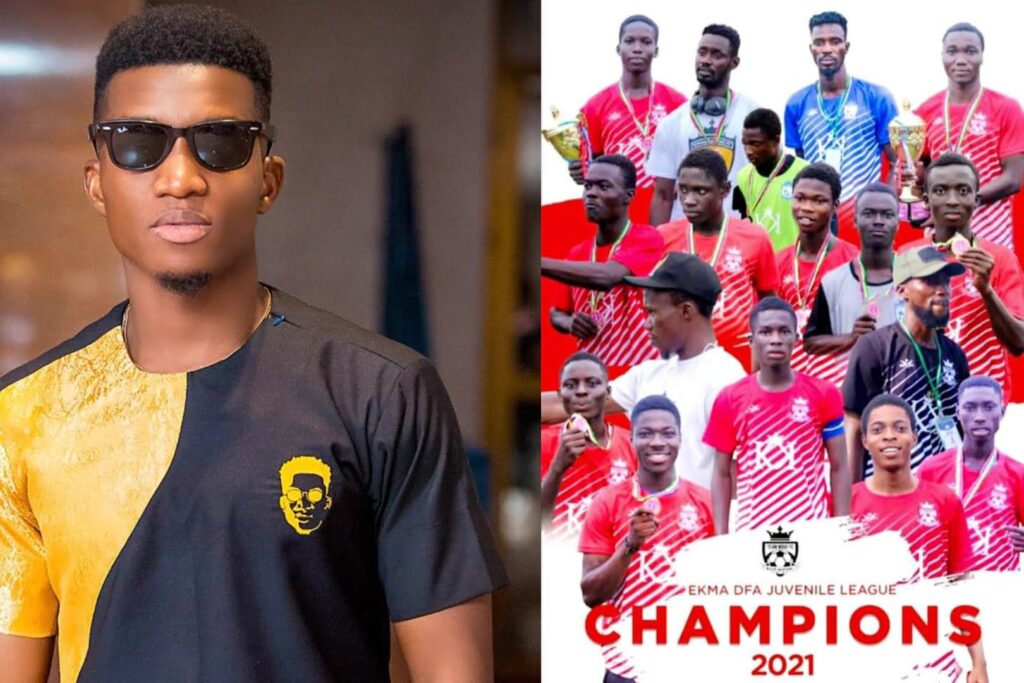 Kofi Kinaata's Team Move Fc have won the EKMA DFA Juvenile League after beating Young Dreamers Fc at Effiakuma Astro Turf Park
Kofi Kinaata has been the face of the Western Region in terms of music. The superstar is from a popular town or city called Effiakuma.
As we all know, Kofi Kinaata is one of the best musicians this country has ever had. This man entered into the music space as a rapper, he gained the hearts of his people in Effiakuma and later conquered the whole country through his style of music.
His uniqueness has rewarded him with so many awards in the industry. This multi-talented man loves football soo much, I can say he is the only one who loves Manchester United with his whole heart 🤣💯
Kofi Kinaata though known to be a musician is also a good footballer, but he couldn't make it his full-time profession and that didn't stop him from loving the game.
He has so many projects or properties to his name and the one we are talking about today is his football club named TEAM MOVE FC which is located at Effiakuma.
Team MMove Fc made the people of Effiakuma proud by winning their final match against Young Dreamers FC from Anaji. It was a beautiful game that attracted a lot of supporters.
We at Ghnewslive.com say a very big Congratulations to TEAM MOVE FC.💯