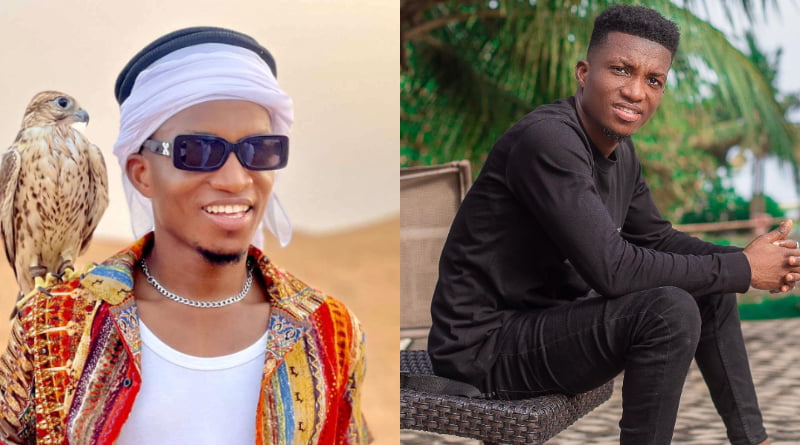 Ghanaian sensational songwriter and Highlight musician, Kofi Kinaata has made it clear that he is always fulfilled when his songs leave a positive impact on people.
Kofi Kinaata is one of the best songwriters in Ghana, he has won the award for best songwriter of the year back to back. He is considered one of the most sensible musicians in the country.
Kinaata is indeed making Takoradi proud, especially those in Effiakuma, he was born and raised in Effiakuma and attended the Takoradi Technical Institute where he studied Building and Construction.
Read also: This Is What These Two SHS Students Were Caught Doing In School's Dormitory -(VIDEO)
Kofi moved to High-Grade Family, a record label owned by Samini and his story changed totally as he released some hits songs during his time with the label. Kofi Kinaata has been alone with no record label for some time now and he is still relevant and releasing hit songs like he always does.
READ ALSO: Stop The Comparison And Support Ghana Music — Black Sherif Tells Those Comparing Him To Kofi Kinaata
He was recently interviewed by Joy entertainment's Becky where he was made to answer so many questions, but one statement Kofi Kinaata stressed on is that he feels it is a waste of time when his works do not carry a good message or advice.
"If I am singing, I must make sure my music is bringing hope to the hopeless, comfort like advising and at the same time, entertaining because I have seen a lot and still seeing a lot. When I do a song with no content, I feel like I am wasting the time of the listeners because there are a whole lot of things to be talked about," he said.
The Takoradi-based musician also dived into his song 'Behind the Scene' and made it known that it is an example of songs that people are able to easily relate to.
"In my Behind the scenes song, I just needed something people can relate to. I was comforting the travelers who have moved from their comfort zone and at the time telling their relatives, things are not moving well like that so they should take time for them. I was talking to the relatives, at the same time talking to the hustlers and also praying to God," he added on E Vibes.