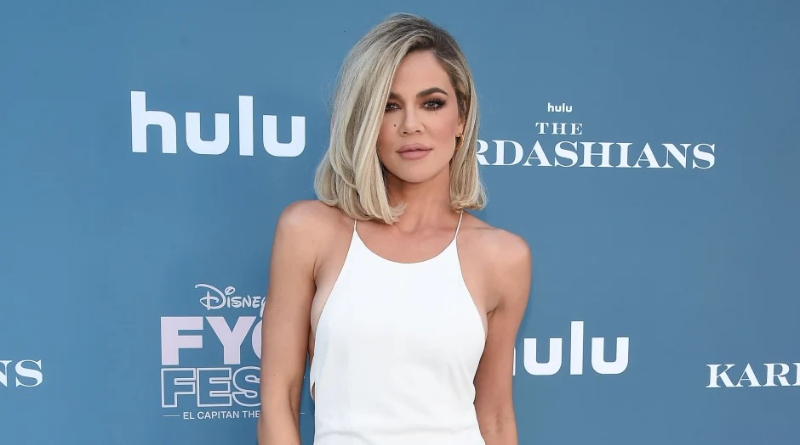 Khloe Kardashian Biography
Khloe Kardashian Biography: She is a socialite, model, television personality, and entrepreneur from the United States. Her claim to fame was her appearance on her family's reality show, "Keeping Up With the Kardashians," with her mother and siblings.
The show was such a hit that it spawned other spin-offs, making Khloe and her sisters household names in the United States. She also appeared on a reality show with her ex-husband, NBA basketball player Lamar Odom, whom she divorced. Her parents split while she was a child, and her father died when she was 18 years old.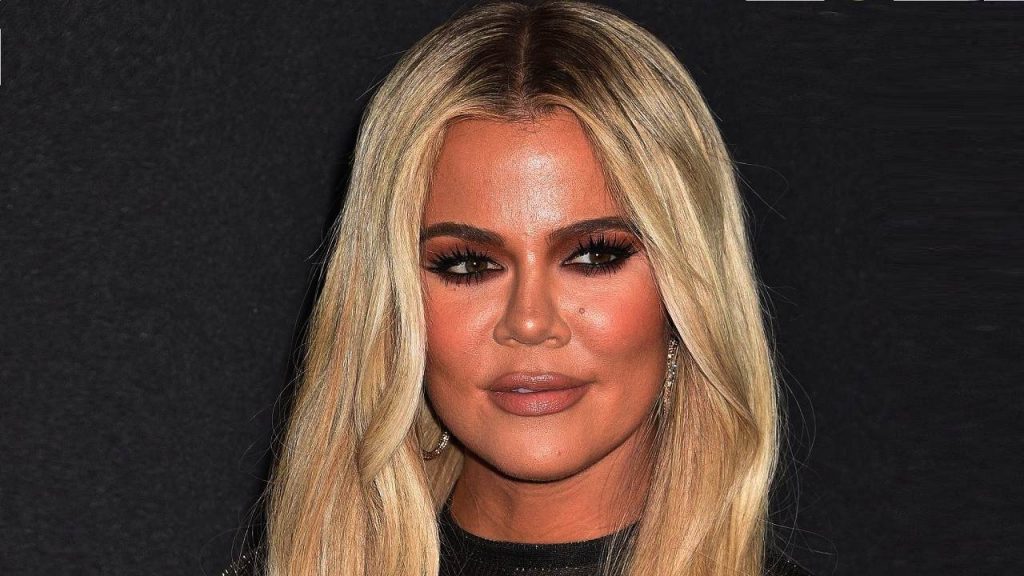 This drew her closer to her mother, who remarried and had a large number of children and stepchildren from both marriages. This became the premise for their reality program, which depicted their individual personalities, love lives, clashes, and professional careers.
READ ALSO: Kim Kardashian And Scott Disick Sued Over Alleged Contest Scam
Khloe and Lamar Odom have launched a unisex fragrance. She also co-founded a jewelry and clothes business with her siblings. Khloe has also presented several discussion shows and promoted a company that provides eco-friendly products.
She also has her own cosmetic brand and has two books out with her sisters. Khloe now has a sizable fan base on social media platforms such as Instagram and Twitter.
Childhood & Early Life
Khloe Alexandra Kardashian was born in Los Angeles, California, on June 27, 1984, to Robert and Kris Kardashian. Her father was a well-known lawyer who represented footballer OJ Simpson in his much-publicized trial for the death of his wife.
Khloe was the second youngest of four children born to Robert and Kris. Her parents split, and her mother later married Olympic decathlon gold medallist Bruce, who had four children from a previous marriage.
Kris and Bruce's marriage produced two children. Khloe was born into a household of ten siblings, including stepbrothers and sisters. Her mother's side of the family is Dutch, English, Irish, and Scottish.
She attended the Roman Catholic, all girls, 'Marymount High School' in Los Angeles. She then dropped out to continue her education at home. She completed her 'GED' at the age of seventeen.
Her father died of esophageal cancer when she was just 18. Though the loss was a great blow to Khloe, it brought her closer to her mother.
Career
In 2007, the reality show 'Keeping Up with the Kardashians' premiered. Khloe appears alongside her brothers, mother, and stepfather Bruce. The show was a huge success, and it spawned two lucrative spin-offs, 'Kourtney and Khloe Take Miami' and 'Khloe & Lamar.'
The reality series followed the Kardashian family members' love lives, personal problems, and professional endeavors. Khloe acquired a reputation for quick wit and frank honesty on the show, which helped her gain popularity among fans. Her achievement earned her an invitation to appear on 'Celebrity Apprentice' in 2009, where she placed tenth.
Khloe and her sisters launched the 'D-A-S-H' boutique chain, as part of a family business in Miami. They also released the jewelry and clothing line 'Bebe,' and later released another clothing line called 'K-Dash' on the teleshopping network, 'QVC.'
During this period, she featured in PETA's campaign 'I'd Rather Go Naked than Wear Fur,' and teamed up with 'Natural Products Association' to introduce a teeth whitening pen called 'Idol White.' She also marketed a fake tan called 'Glamour Tan.'
In 2009, Khloe Kardashian began hosting a weekly talk show on Miami's 'Top 40 Mainstream' radio station 'WHYI.' She also appeared in the season 3 premiere of the drama series '90210' with her sister Kourtney. She made another cameo appearance in 'Kourtney and Kim Take New York' in 2011.
Khloe and her siblings made their mark with the release of their book 'Kardashian Konfidential' in 2010. The book is about the family affairs of the Kardashians. It also has tips for leading a meaningful life, accompanied by a host of glossy photographs. The following year, they released a novel titled 'Dollhouse,' which is about growing up a celebrity. She also marketed two unisex fragrances called 'Unbreakable' and 'Unbreakable Joy' with her then husband Odom.
In 2012, she launched a one-hour, commercial free radio show called 'The Mix Up with Khloe Kardashian Odom.' The show's success landed Kardashian an opportunity to co-host the second season of the American version of 'X Factor' along with Mario Lopez.
'Kourtney and Khloe Take the Hamptons,' a spin-off of 'Keeping Up with the Kardashians,' premiered in 2014. This was followed by Khloe's chat show 'Kocktails with Khloe,' which she hosted.
In December 2018, Khloe Kardashian became the brand ambassador for 'Burst Oral Care,' and she conducted a corn test with the brand's electric toothbrush.
Khloe is now a well-established reality celebrity with a big social media following and a net worth of more than $40 million.
Awards & Achievements
Khloe received the 'Teen Choice Award' on multiple occasions for her role in 'Keeping Up with the Kardashians.' She received the award four times in 2010, 2011, 2013, and 2014 under the category, 'Choice TV: Female Reality / Variety Star.'
She was nominated for the 'In Style Social Media Award' under the 'Unlimited Celebrity Fitspo' category in 2015.
SOURCE: www.ghnewslive.com