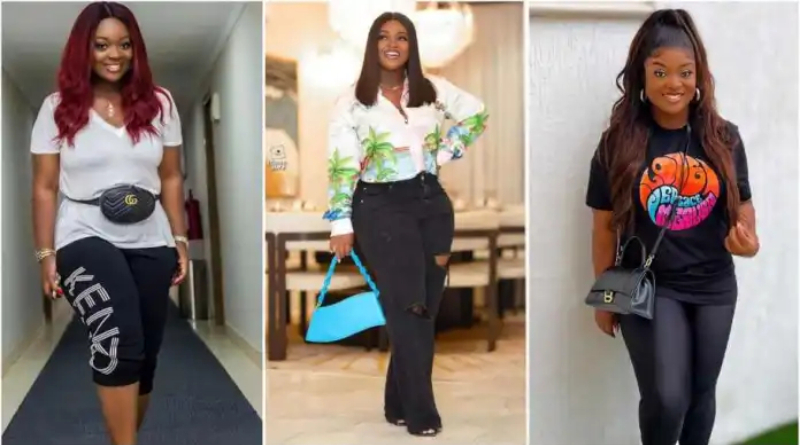 Following the viral video of her opulent residence, Jackie Appiah is back in style with a GH$12,640 Casablanca shirt.
Jackie Appiah's showy and opulent lifestyle on social media has once again made headlines. The actress, who often only wears designer clothing "head to toe," presented another pricey look that went viral on social media.
Jackie Appiah posted a photo of herself on Instagram wearing a silky long-sleeved Casablanca shirt, black rigged jeans, and a blue designer handbag.
READ ALSO: Jackie Appiah Dines Out With Other Esteemed Celebrities At An Evening Banquet
After some online users who looked into the cost of the Casablanca shirt stormed the platform with receipts highlighting that it costs about GH12,640, this particular image made its way to Twitter.
While some people appreciate the money Jackie has spent on her clothes, others are concerned about how she makes her living.
Using Mona4Reall as an example, Jackie's extravagant social media lifestyle has sparked rumors online.
It can be recalled that earlier in June 2022, the Ghanaian actress became the subject of discussion after videos of her plush mansion went viral.