Jackie Appiah Dons A GHC 12,640 Casablanca Apparel
Elegant Ghanaian actress and real estate entrepreneur, Jackie Appiah, has sparked a fuse of conversation among social media users, who are have been entranced with her extravagant way of life, as well as the ongoings occurring in her private life.
Clearly, Jackie Appiah is classified among Ghana's most wealthy female superstars in the present ranks, and therefore makes it a habit to typically post pictures of herself astonishing her fans as she showcases her image in expensive garments, shoes and handbags.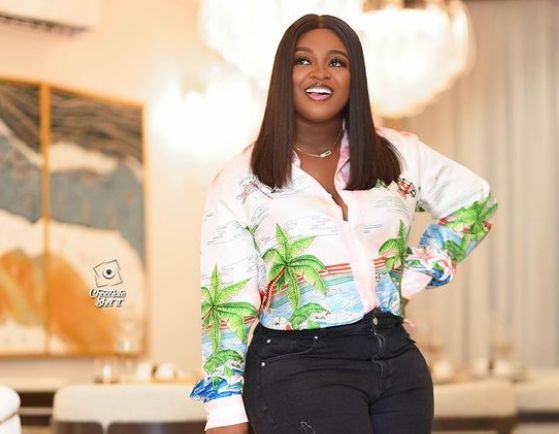 In her most recent photograph, Jackie was sighted wearing a Casablanca shirt that is a tad bit above the budget of ordinary folks, as the price tag peaks at GHC 12,640.
Jackie Appiah matched her costly shirt with black denim tore jeans, with a pair of black high heels.
The proud mother of one, wore a black radiant hairstyle with a slick cosmetic touch. She complimented her appearance with one of her cute looking handbag assortments, whiles positioning herself for the picture.
Various netizens have cautioned Jackie Appiah to dial back on the rampant exhibition of materialistic possessions she has on the internet, if she's aware her streams of money making methods are not legit.
Very much like what has befallen Hajia4Real, she has been forewarned to be mindful of her choices.
SOURCE: Ghnewslive.com